Pokemon Let's GO Pikachu/Eevee Pre-Order Bonuses Revealed In Taiwan
Pokemon Let's GO Pikachu/Eevee Pre-Order Bonuses Revealed In Taiwan
The Pokemon Company and Nintendo Hong Kong have announced the pre-order bonuses for Pokemon Let's GO Pikachu/Eevee in Taiwan.
The first pre-order bonus is a special Mew Tretta disc for Pokemon Tretta that we've never seen before. The second bonus, depending on the version you pre-order, is a pass case featuring either Pikachu or Eevee.
See the pictures of the pre-order bonuses below.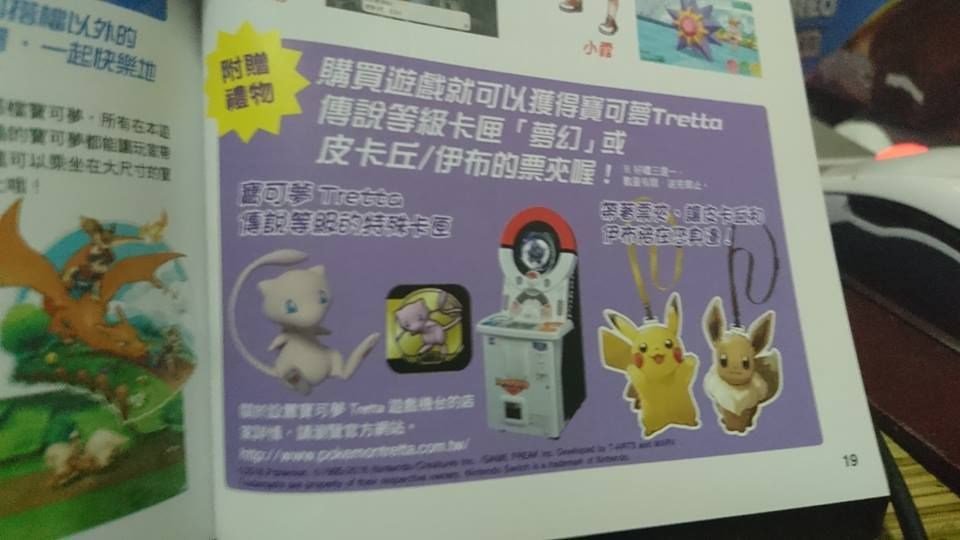 Source: