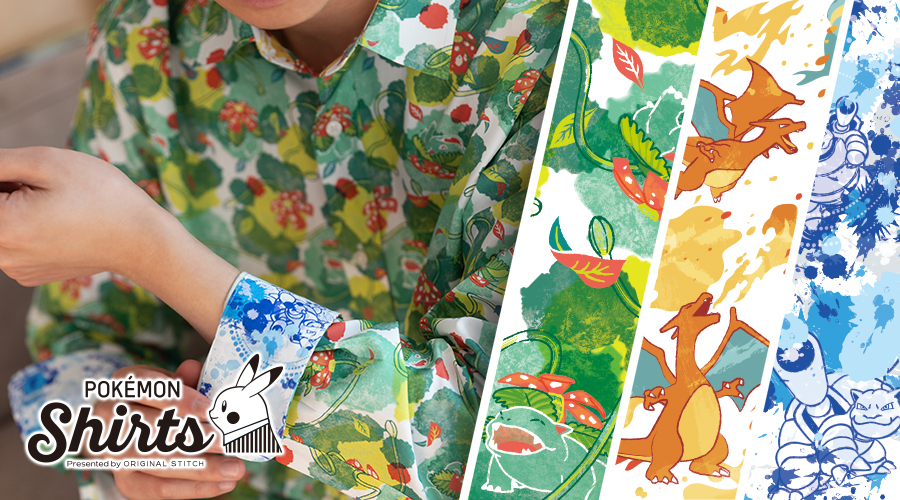 Pokemon Shirts Introduces 36 Refreshed Designs Based On Kanto Pokemon
Pokemon Shirts Introduces 36 Refreshed Designs Based On Kanto Pokemon
As reported previously, The Pokemon Company and Original Stitch have been introducing Pokemon designs from various regions to the Pokemon Shirts catalogue. Well, the line is now returning to its roots with some all fresh styles!
Both companies have announced that new designs based on 36 Kanto Pokemon are now available for fans to order. These new designs will basically replace the previous patterns for these Pokemon, which were retired on 15 December 2021.
You'll be able to order these new designs now over here (ships to select locations worldwide).
Check out some preview images below:
The list of Pokemon featured in this new line are:
Bulbasaur
Ivysaur
Venusaur
Charmander
Charmeleon
Charizard
Squirtle
Wartortle
Blastoise
Caterpie
Weedle
Pidgeot
Raichu
Clefable
Ninetales
Meowth
Persian
Arcanine
Machamp
Rapidash
Dewgong
Muk
Koffing
Scyther
Magmar
Pinsir
Tauros
Lapras
Vaporeon
Jolteon
Flareon
Aerodactyl
Articuno
Zapdos
Moltres
Dragonite