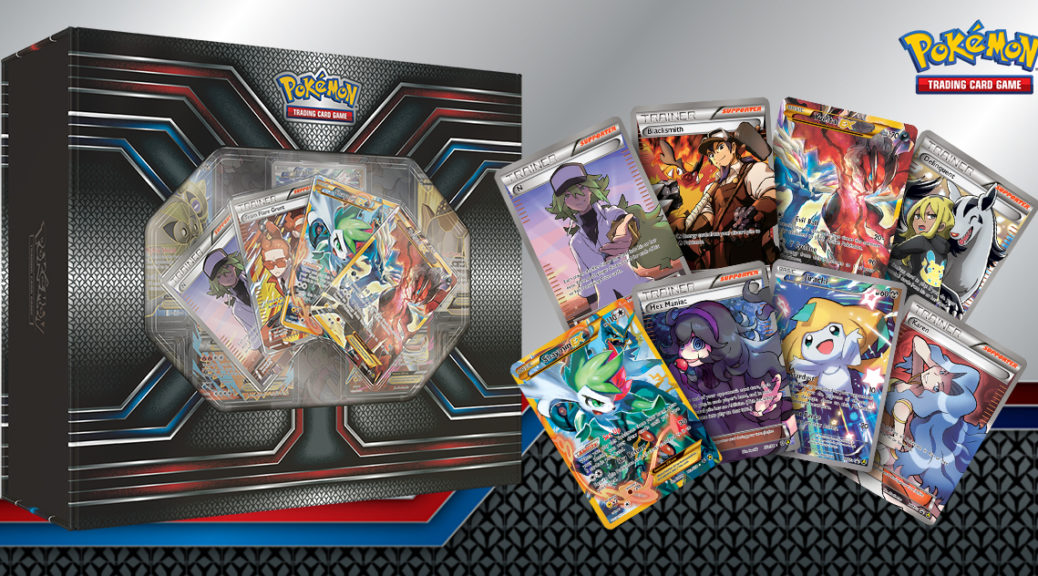 Pokemon TCG Premium Trainer's XY Collection Hits Retail On November 17
Pokemon TCG Premium Trainer's XY Collection Hits Retail On November 17
The Pokemon Company has announced a premium collection of exclusive Pokemon TCG cards called the Pokemon TCG Premium Trainer's XY Collection.
According to The Pokemon Company, the Premium Trainer's XY Collection is highly recommended for competitive players, as it comes with "more than dozen full-art and tournament-ready cards" and lots of accessories.
Here's what the collection comes with:
Full-art foil promo cards featuring Shaymin-EX and Yveltal-EX, with special art treatments!
12 more full-art foil promo cards including Aegislash-EX, Jirachi, N, and more!
2 Pokémon TCG booster packs from the XY Series
A metal coin featuring a Pikachu head and tail
2 sets of 65 card sleeves featuring Xerneas and Yveltal
A double deck box featuring Xerneas and Yveltal
2 sets of tournament-ready dice
A code card for the Pokémon Trading Card Game Online
A large, kickstand-style box to hold it all
The Premium Trainer's XY Collection will be available early at independent retailers hosting the Pokemon TCG Sun & Moon—Crimson Invasion Prelease tournaments on October 20, 2017. It will be available at retailers such as the Pokemon Center website and GameStop from November 17, 2017.