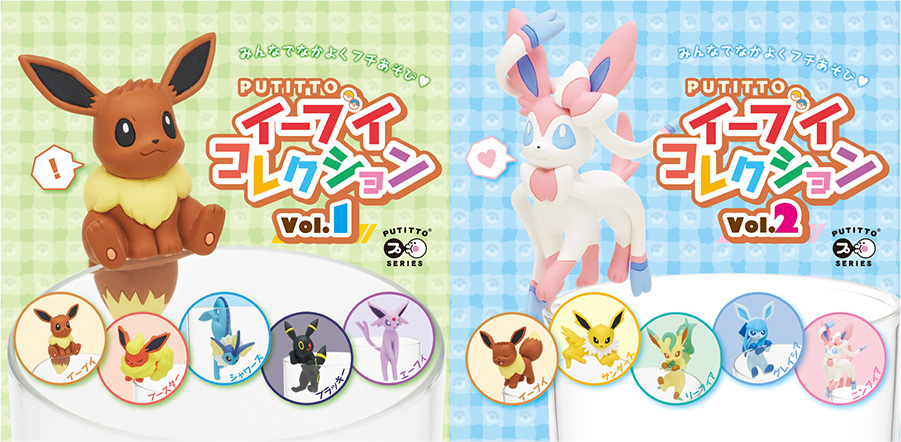 PUTITTO Eevee Collection Announced For Pokemon Center
PUTITTO Eevee Collection Announced For Pokemon Center
The Pokemon Company has announced a new lineup of PUTITTO toys, this time featuring Eevee and its elemental siblings.
PUTITTO are toys which are attachable to mugs and cups as decorations.
The PUTITTO Eevee Collection will feature two volumes. Volume 1 has Eevee, Flareon, Vaporeon, Umbreon, and Espeon. Volume 2 has Sleeping Eevee, Jolteon, Leafeon, Glaceon, and Sylveon.
Unfortunatelty, the only way to obtain these cute PUTITTO toys is by obtaining them through the gachapon machines stationed at Pokemon Center locations. Usually, they go for 100 yen – 200 yen a try, and you never know what you're going to get!
The PUTITTO Eevee Collection launches on August 5, 2017. More photos can be found in the gallery below.