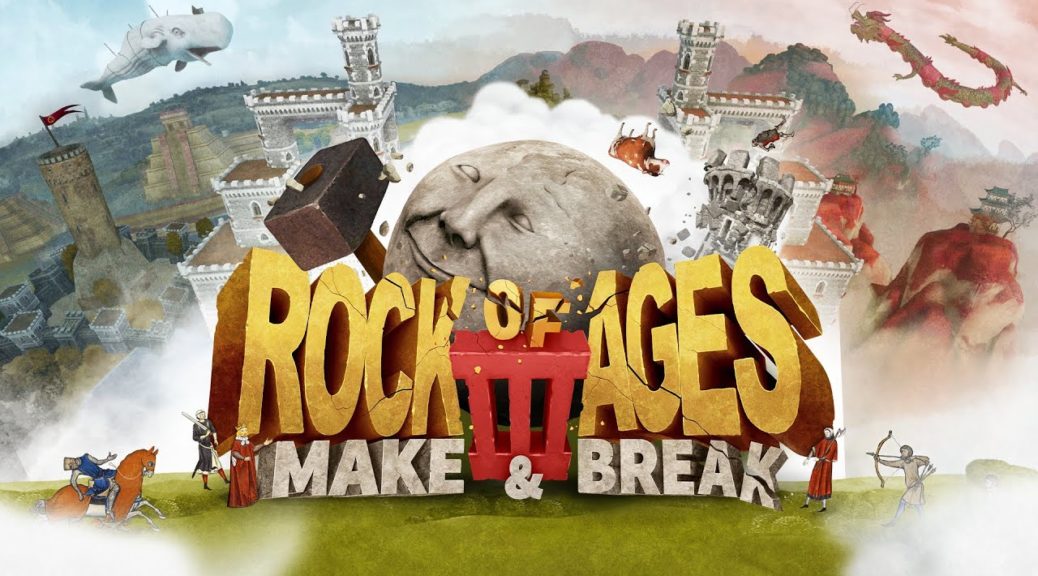 Rock Of Ages 3: Make & Break Now Available On Nintendo Switch
Rock Of Ages 3: Make & Break Now Available On Nintendo Switch
Nintendo fans can finally dig into the next entry of the explosive and smashing Rock of Ages series!
Rock of Ages 3: Make & Break is now available for the Nintendo Switch. As previously reported, this new entry sees players once again smashing historic settings with the power of gravity on their side – and now they'll be able to create and share their own levels too!
You'll be able to grab it digitally via the Switch eShop, or purchase a physical copy over here (ships worldwide).
Alternatively, you can check out the launch trailer below:
Walnut Creek, Calif. (July 21, 2020) – Independent publisher Modus Games with developers ACE Team and Giant Monkey Robot today rolled Rock of Ages 3: Make & Break to release on PC, Nintendo Switch, PlayStation 4, and Xbox One.

Rock of Ages 3: Make & Break delivers on the tower defense-style strategy and arcade-paced action of its predecessors while bringing new innovations to the series such as its robust level creator. Fans now have the chance to design their own courses and share them with the Rock of Ages 3: Make & Break community, giving the experience endless replayability as players bring their dream creations (or fiendishly tough challenges) to life.

Beyond the level editor, there are several other new game modes for fans to tumble into. These include Humpty Dumpty, in which players are tasked with safely delivering the infamous egg to the finish line without allowing the two hits that inevitably break him. In contrast, Avalanche mode sees players building up their own towers to defend themselves from a mob of very angry boulders barreling their way.

All of this and more is featured alongside Rock of Ages 3: Make & Break's hilarious campaign, in which players experience a somewhat altered version of history. Did Abraham Lincoln ever encounter a giant, rolling meatball that was large enough to destroy an entire city? According to Rock of Ages 3: Make & Break, he sure did.

With over 20 different boulders to choose from, an endless amount of levels thanks to player-created courses, and a hilarious reimagining of folk legends and history, players will never run out of fun things to do in Rock of Ages 3: Make & Break.