SNES And Virtual Boy Retrospective Books Announced By Limited Run, Pre-Orders Start August 10
SNES And Virtual Boy Retrospective Books Announced By Limited Run, Pre-Orders Start August 10
Fans of the classic SNES and disastrous Virtual Boy will soon get to own two impressive tomes of history in their collection!
Limited Run Games has announced that it will be opening pre-orders for the Super NES Works Vol. I Hardcover Book and Virtual Boy Works Hardcover Book – two retrospective publications about the Nintendo consoles, as written by Jeremy Parish. Both will be available for pre-order at $34.99 USD each, starting on 10 August 2021.
Collector's Edition bundles of both books will also be available at $69.99 USD each. As seen below, each bundle will contain extras such as a commemorative retro metal cartridge and more!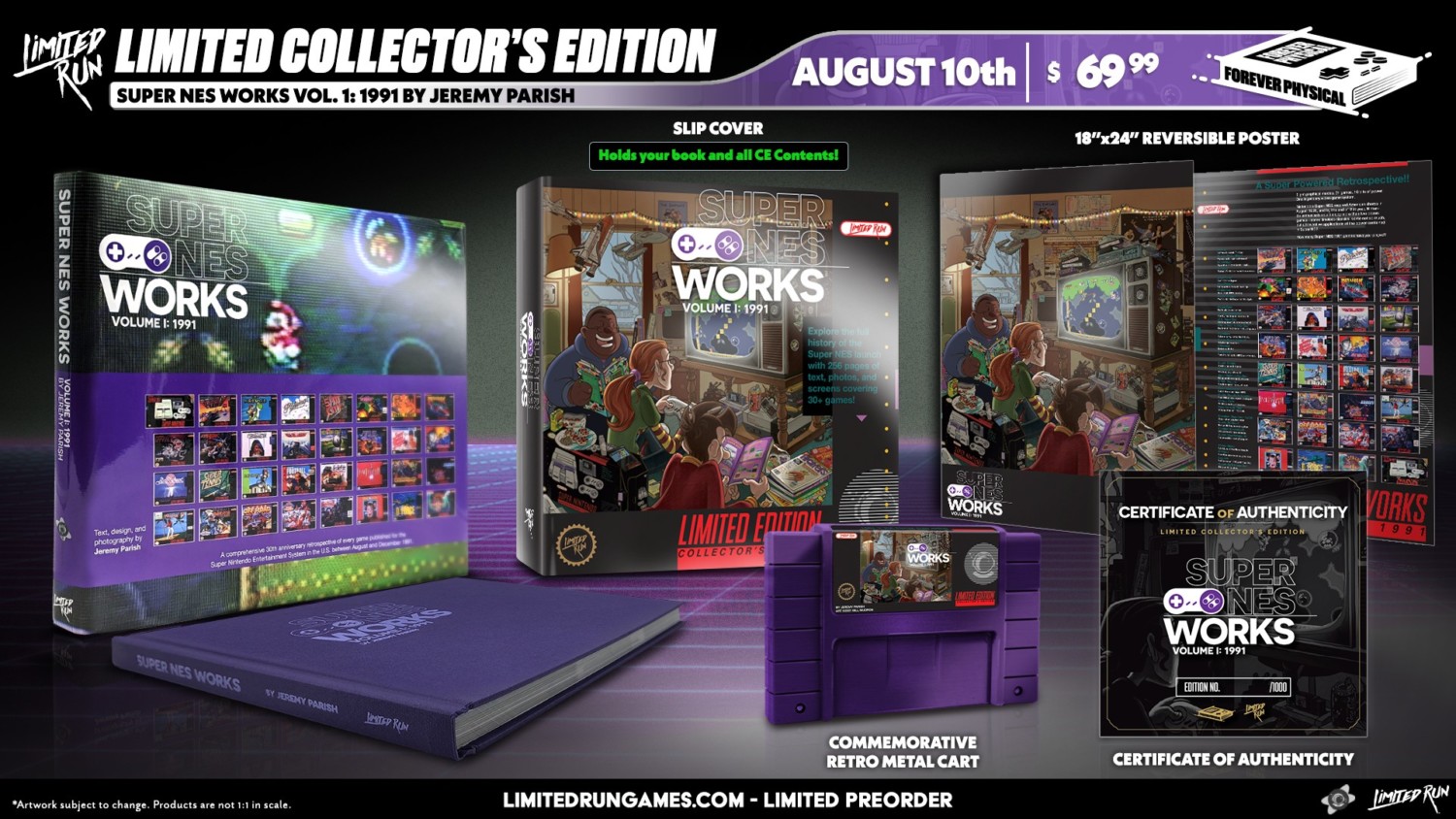 You'll be able to pre-order them at the links below: