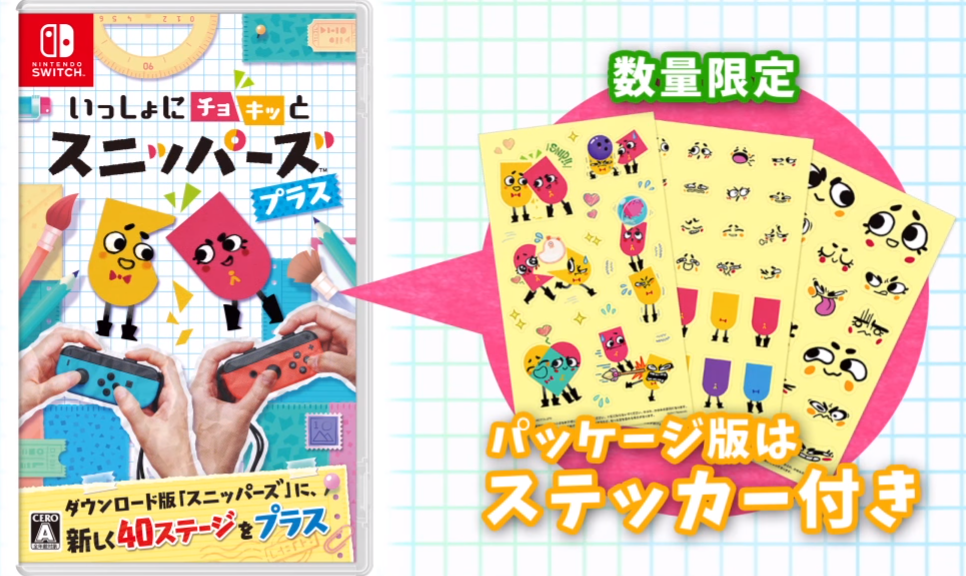 Snipperclips Plus Retail Release Comes With Stickers In Japan
Snipperclips Plus Retail Release Comes With Stickers In Japan
In Japan, the physical release of Snipperclips Plus will come with a bunch of exclusive stickers.
These stickers are also available for purchase separately on the My Nintendo Store, if you happen to already own a digital copy of the base game.
Otherwise, you can grab a copy of Snipperclips Plus from Amazon Japan here, which ships internationally on November 10, 2017. The game is playable in English.
Below you can find the latest trailers for the game.