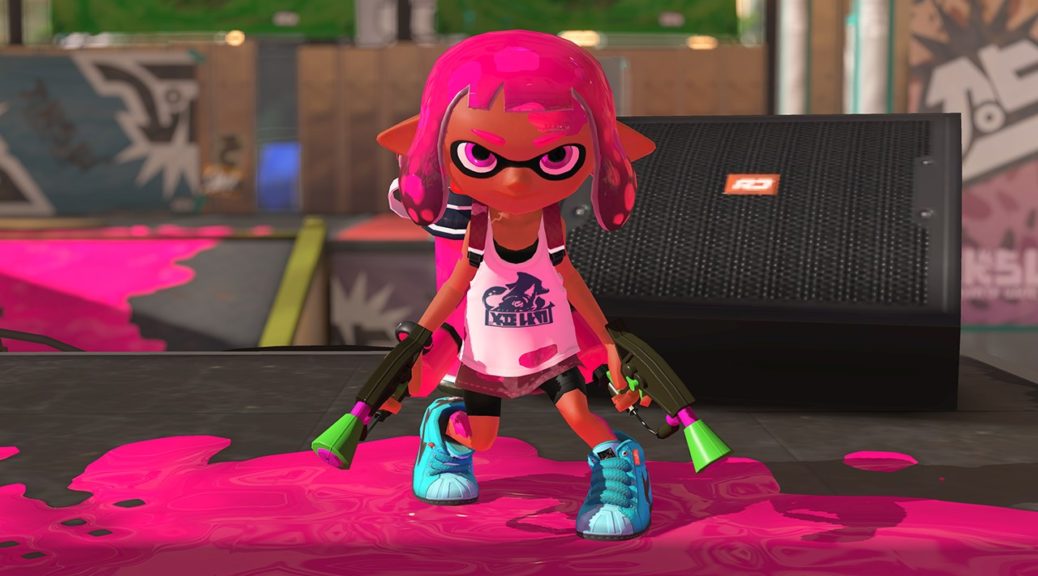 Splatoon 2 New and Removed features
Splatoon 2 New and Removed features
After yesterday's Splatoon 2 Direct, NintendoEverything has nicely compiled a list of new and removed features here.
Here are some of the new features to appear on Splatoon 2:
Special Power Up (Improves the effectiveness of your special weapon)
Sub Power Up (Increases sub-weapon proficiency)
Bomb Defense Up (Reduces damage taken by blasts from sub weapons or special weapons)
Thermal Ink (Allows you to track distant players hit with shots from your main weapon)
Respawn Punisher (Increases respawn time and special-gauge spawn penalty for you and any player who splats you)
Ability Doubler (Doubles the effect of other gear abilities attached to this gear)
Object Shredder (Increases damage dealt to all non-player targets)
Drop Roller (Tilting the L Stick during a Super Jump allows you to perform a forward or sideways roll when you land)
Bomb Range Up
Bomb Sniffer
Damage Up
Defense Up
Recon
Special Duration Up
While you are at it, the Splatoon 2 Splatfest demo is already up on the Nintendo Switch eShop, though you would not be able to do anything much with it until the Splatfest on the 15th of July. For more information on the Splatfest, you can read our coverage here.
Splatoon 2 will be released for the Nintendo Switch on 21 July 2017.