Starting Platform In Super Mario Maker 2 No Longer Separated From Rest Of The Level
Starting Platform In Super Mario Maker 2 No Longer Separated From Rest Of The Level
A major and highly requested aesthetic change has been spotted in Super Mario Maker 2, coming to Nintendo Switch this June.
Previously in Super Mario Maker for Wii U, the starting platform and the rest of the level had a visible boundary. Many users disliked the visible boundary but Nintendo didn't bother to patch it up in the first game.
Thankfully, they've listened to fans and it's now fixed (left Super Mario Maker, right Super Mario Maker 2):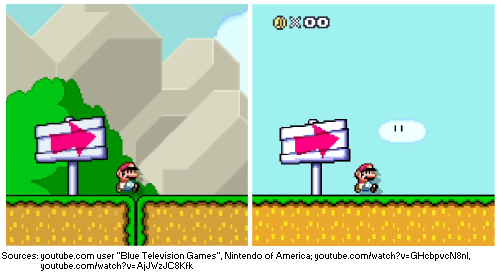 What do you think? Let us know in the comments.
Source: