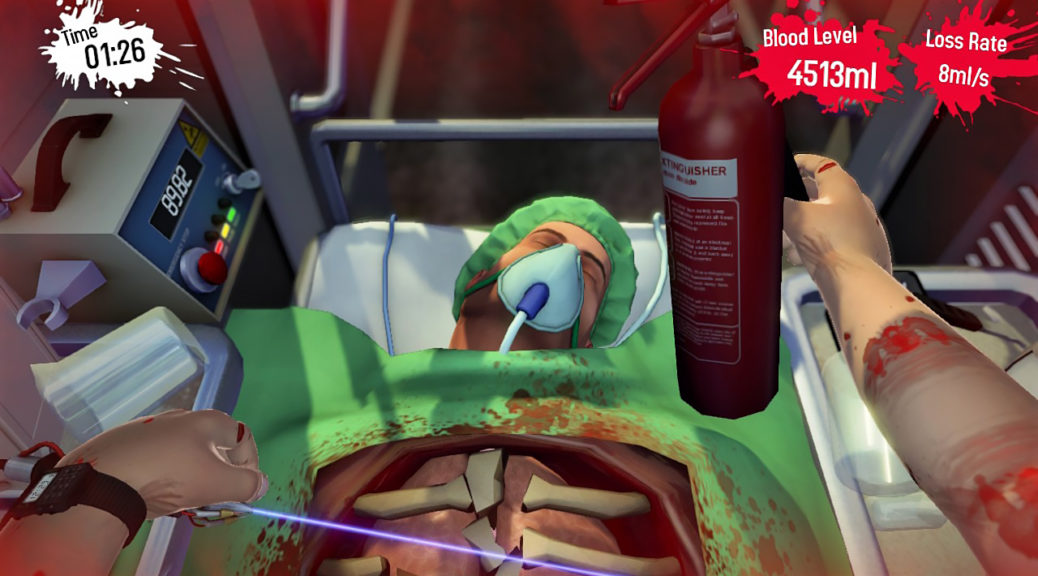 Surgeon Simulator CPR Is Out Today On Switch With A 10% Discount
Surgeon Simulator CPR Is Out Today On Switch With A 10% Discount
Bossa Studios' Surgeon Simulator CPR is finally out on Nintendo Switch today.
The Switch version supports local co-op play, something that's not found in the other versions of the game. Through launch week, the game will be available at a 10% discount on the Nintendo eShop.
Check out the full details below.
Surgeon Simulator – the critically-acclaimed operation sim by Bossa Studios – launches on Nintendo Switch today!

For those who are pulling their hair (not to mention teeth, eyes and intestines!) out with anticipation, the good news is that Surgeon Simulator CPR can now be acquired via its Nintendo Switch store page. Priced at £9.99, Bossa Studios are also offering a 10% discount from now through launch week!

Armed with a less-than-conventional toolkit, the game sees players perform terrifying transplants in theatre, high-pressure procedures in an ambulance, and anti-gravitational operations in space! But it's Surgeon Simulator's notoriously difficult controls for which the game was originally celebrated, with previous ports on PC, PS4, PSVR and iOS spawning over 2 million fanmade instructional videos, as well as a strong influencer following including PewDiePie, Fernanfloo and JackSepticEye.

Fully revived and feeling better-than-ever, the upcoming Nintendo Switch version takes advantage of the console's much-lauded functionalities to create the most immersive surgeon experience yet. By snapping out a Joy-Con controller, players will be able to swap to motion controls at any time for nail-biting precision, while HD Rumble will help bring the full roster of tools – from hammers to hatchets, buzzsaws to laser pens – to life like never before!

Also taking advantage of Nintendo's split Joy-Con support, players will be able to tag a second surgeon in at any time, whether it's at home or on the go, to immediately launch local co-op play! Because sometimes you need a second opinion…

Containing all the original heart-in-your-mouth (or wherever else you decide to put it!) operations, including the additional teeth and eye transplants from the A&E Edition, Surgeon Simulator CPR also includes the highly-classified Alien Autopsy mode, too! Coupled with the console's effortless portability and multitude of play options, it's safe to say operating on the go's never been easier!