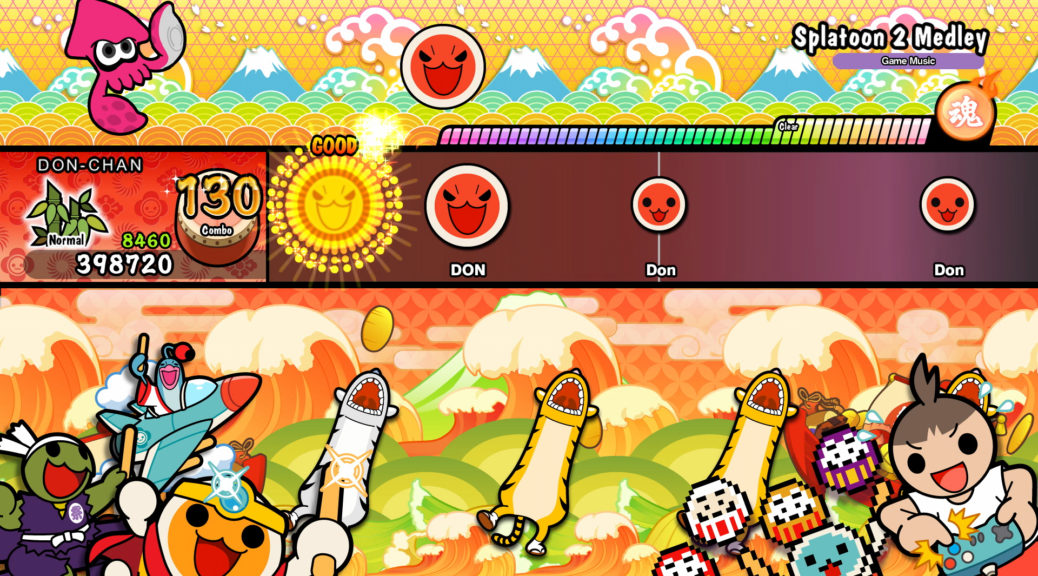 Taiko No Tatsujin: Drum 'n Fun Tatsujin Challenge Pack Vol. 4 Coming To Japan
Taiko No Tatsujin: Drum 'n Fun Tatsujin Challenge Pack Vol. 4 Coming To Japan
Bandai Namco Entertainment has announced a new DLC pack for Taiko no Tatsujin: Drum 'n Fun in Japan.
Tatsujin Challenge Pack Vol. 4 will launch in Japan on June 13, 2019 for 500 yen plus sales tax on the Nintendo Switch eShop. It comes with the following songs:
Classic: Entertainer [Joplin]
Namco Original: VICTORIA [Cranky]
Namco Original: LOVE War!!
Namco Original: SORA- II Gliese 581
Namco Original: There's A Path Before Us [HONOKA]
What do you think?