Tencent Blames Imported Switch Games For Joy-Con Drift
Tencent Blames Imported Switch Games For Joy-Con Drift
Today we have some hilarious news coming from China. A Chinese gamer purchased an official Nintendo Switch distributed by Tencent and tried playing an imported copy of The Legend of Zelda: Breath of the Wild on the Switch.
As this customer experienced Joy-Con drift while playing Breath of the Wild, they recorded a video of it in action and sent it to Tencent customer support for help.
Unfortunately, Tencent's customer support team aren't the brightest bunch – they told the customer that they couldn't guarantee how the Joy-Con would function on imported games, and urged the customer to test it out on a game they have released, such as New Super Mario Bros. U Deluxe.
Thankfully, the customer wasn't stupid and knew that Joy-Con drift is a hardware issue and not a software issue. They laughed at how silly Tencent's claims were: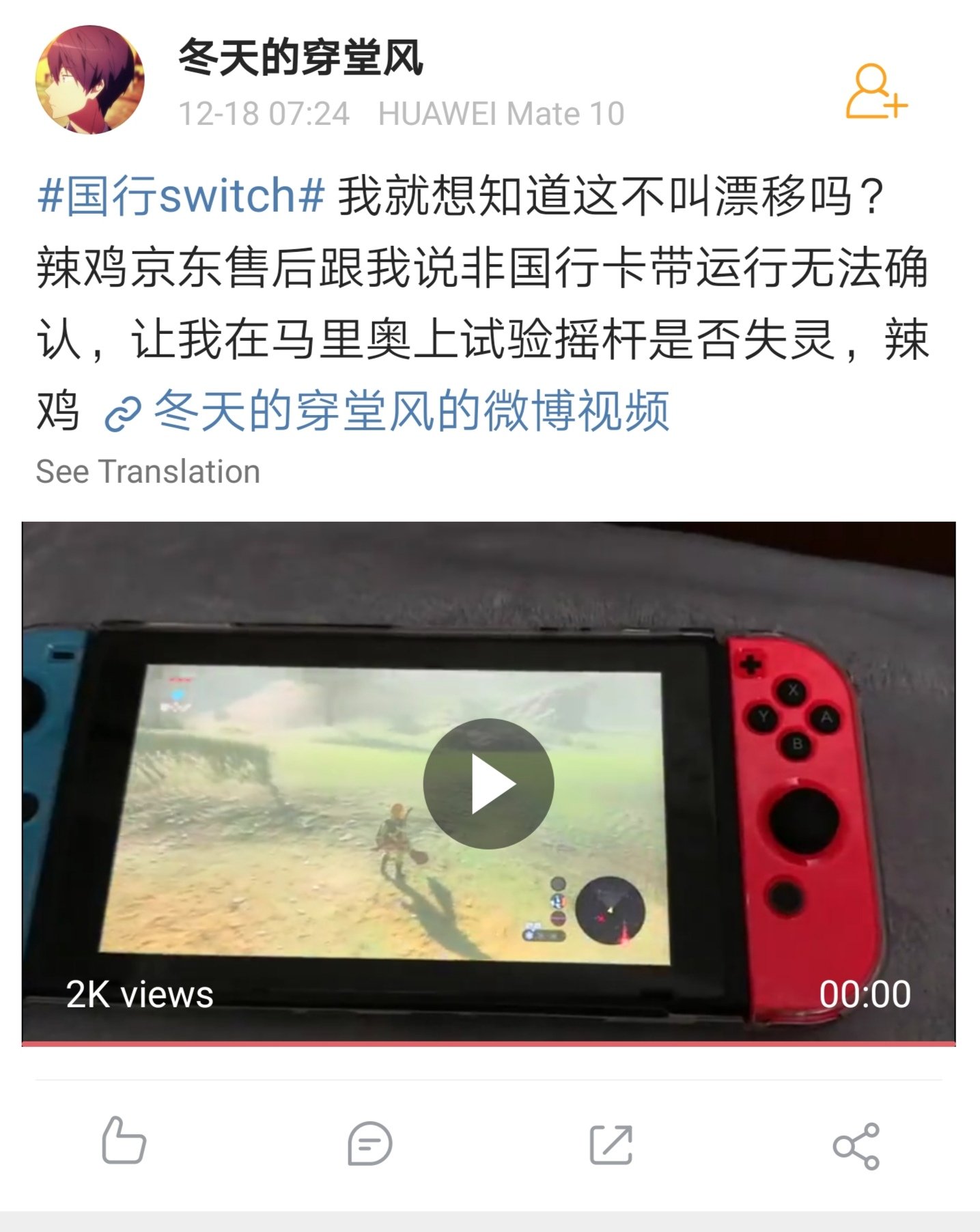 "Is my Joy-Con not drifting? I talked to customer service and they told me the behavior of Joy-Cons are not guaranteed on import games and that I should test with NSMBUDX. Utter nonsense." pic.twitter.com/LLLgXy7upW

— Chinese Nintendo (@chinesenintendo) December 18, 2019
What do you think about their response?