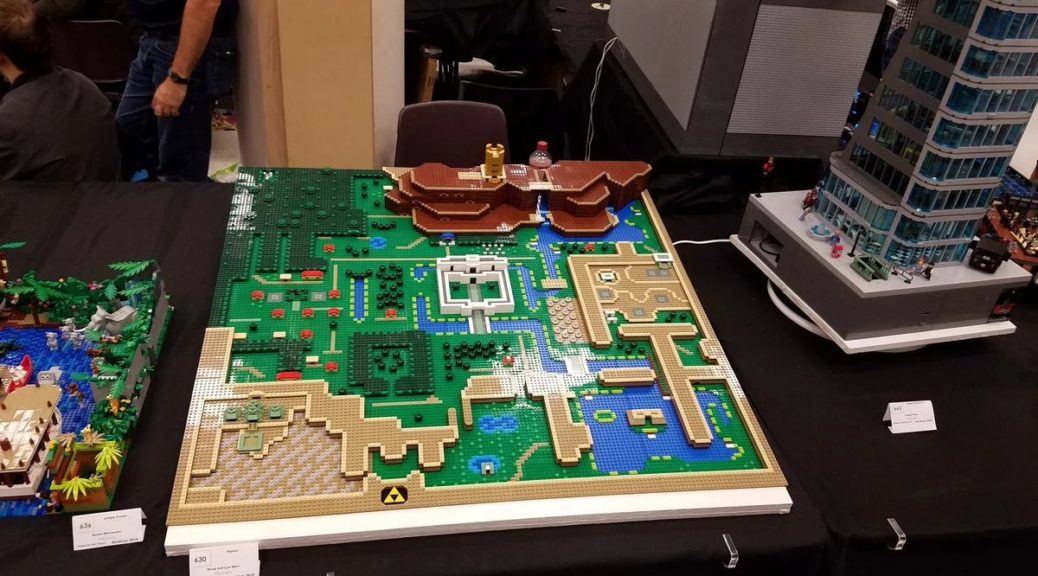 The Legend Of Zelda: A Link To The Past's Map In LEGO Form Spotted At BrickCon 2019
The Legend Of Zelda: A Link To The Past's Map In LEGO Form Spotted At BrickCon 2019
For many fans, The Legend of Zelda: A Link to the Past will be forever etched into their memories as one of the best SNES adventures ever. For other fans, however, it's simply constructed with toy bricks!
During the recent BrickCon 2019 event at Seattle, some lucky visitors spotted a wonderful recreation of the SNES game's entire map in LEGO form! While simple, it really does capture some of the finer details of Link's world – such as Death Mountain, Lake Hylia, and more!
Check out a video of the build below, courtesy of Nintendo Treehouse's Cesar Perez:
The map from A Link to the Past map, recreated in Lego form.#BrickCon #BrickCon2019#Zelda #TheLegendofZelda #Lego #AFOL #MOC pic.twitter.com/kIwHevZt5L

— César (@cesarepm) October 7, 2019
What do you think? Would you recreate a LEGO map like this for yourself? How about a LEGO map of another Zelda title? Feel free to share your thoughts below!