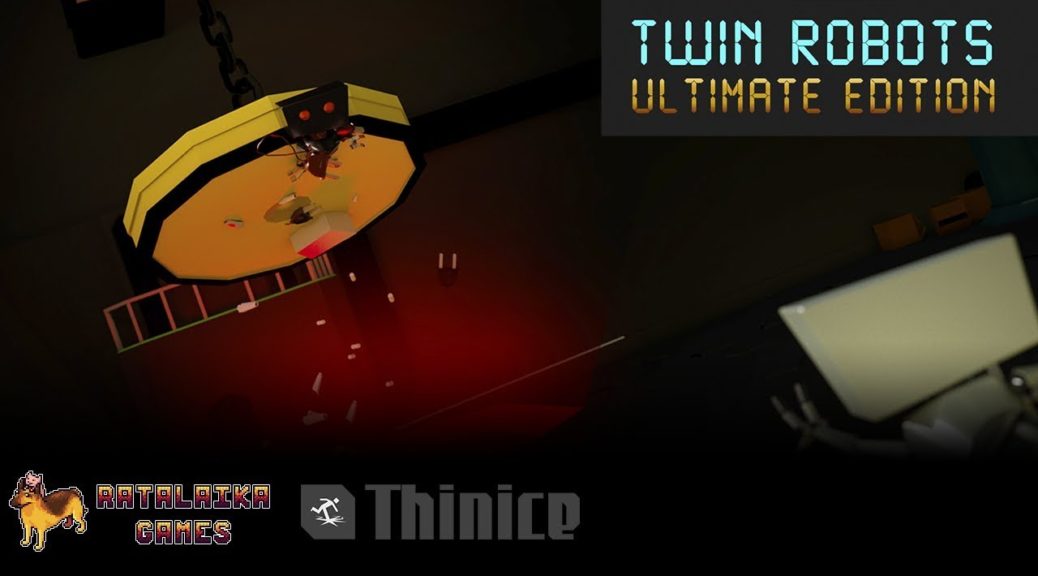 Twin Robots: Ultimate Edition Revealed For Nintendo Switch
Twin Robots: Ultimate Edition Revealed For Nintendo Switch
Ratalaika Games has announced they are porting Thinice Games' Twin Robots to Nintendo Switch.
Initially Twin Robots: Ultimate Edition was planned to be a sequel to Twin Robots, however the developers decided to build upon the original game and provide the Ultimate Edition twice the amount of levels.
A release date and price hasn't been determined yet. Here's a trailer and more details below:
Made with Unity 3D and ported by Ratalaika Games, Twin Robots: Ultimate Edition is a lot like the original 2.5D platformer where two little robots have been imprisoned and need to find the way out of each level, in a bid to escape, except now their escape is made a little harder as many more levels await and if the puzzles weren't hard enough the first time round, with Ultimate Edition, they will be! But just like with all previous versions of Twin Robots, co-op play is supported, so once again you and a friend will be able to run, jump, puzzle solve and transfer energy from one to the other, in your bid for freedom!