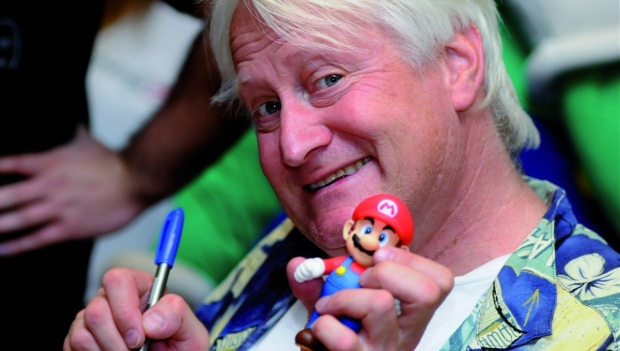 Voice of Mario Never Heard of Mario Before His Audition
Voice of Mario Never Heard of Mario Before His Audition
The voice of Mario, Charles Martinet has confessed in an interview with CBC (link) that he had never heard of Mario, or even, Nintendo before landing his spot as the iconic Italian plumber's voice.
"I had never heard of Mario, I had never heard of Nintendo, and all of a sudden, there I am, doing my favorite character in the world and I have been for the last 27 years," said Martinet, who had a stage and television career before becoming the voice of Mario.
The 35-year-old at the time crashed the audition at the recommendation of his friends and life has never been the same for him ever since.
After getting a last-minute tip about an audition, Martinet showed up at the studio unannounced and was almost rejected before he even got through the door.

"And then there I was, being an actor, doing what actors do, waiting for the phone to ring, and a friend of mine said, 'Go crash this audition,'" said Martinet, who jokingly says he became an actor "by accident."
However, it was not like he did not enjoy his job. In fact, he loves it, to the point of aspiring to be like Mario.
"I aspire to be more like Mario: full of optimism, joy and love, and facing the adversities of life with positive, joyful cries of 'Let's go,'" he said.

"Whenever, I'm playing, I'm making the noises too. I'm like, 'Oh, hah. Ya. Owowow.' I just can't help myself."
To find someone as passionate as Charles Martinet voicing Mario is indeed a great stroke of luck, for both him and the world. You can read the full CBC article here.