White Gothic Rose Cookies Added To Animal Crossing: Pocket Camp
White Gothic Rose Cookies Added To Animal Crossing: Pocket Camp
Today Nintendo has released a new update for Animal Crossing: Pocket Camp adding a new addition to the cookies!
It is called the White Gothic Rose Cookie! Check it out in the image below:

This series was available earlier this year in Animal Crossing: Pocket Camp with an event held earlier this year!
Check out the items below: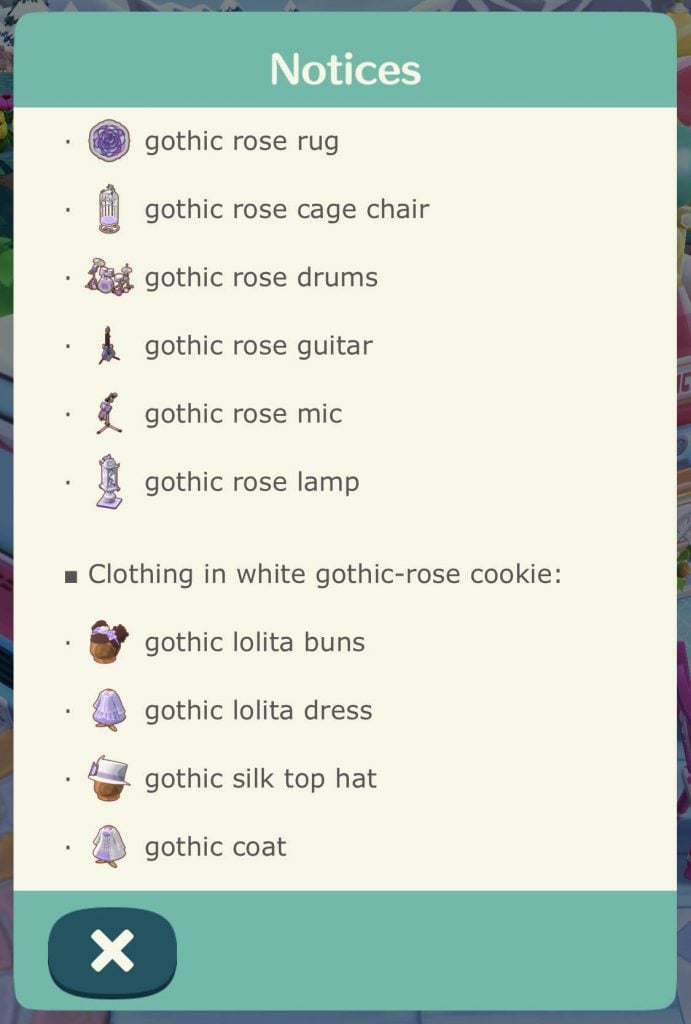 The White Gothic Rose cookie will only be available until the 11th March as 11:59pm (which is quite a long time) so you will not need to get it right away.
If we have any more information to share on Animal Crossing we will cover it here at Nintendo Soup so stay tuned for more information!