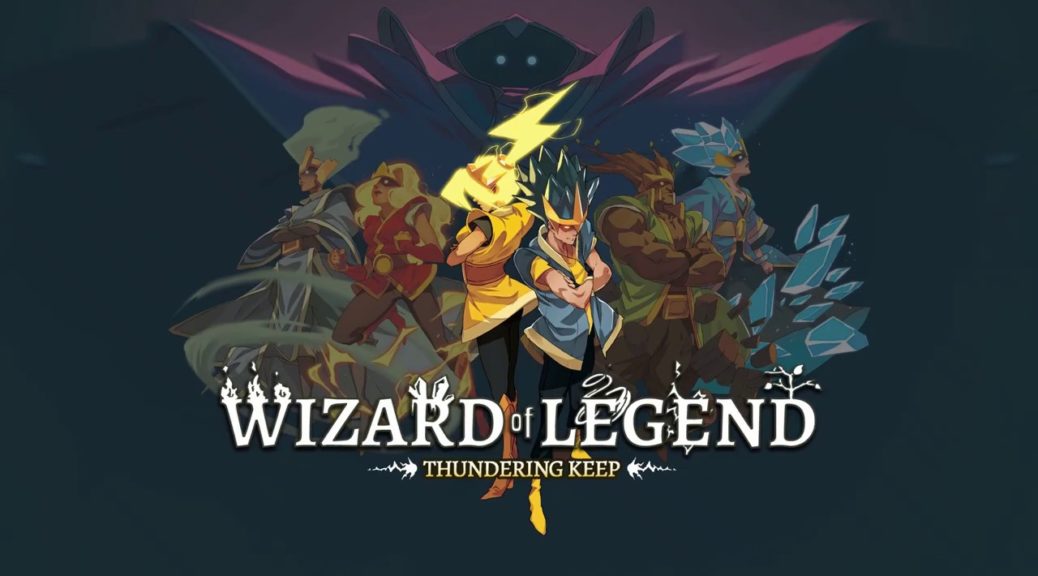 Wizard of Legend Receives Free Thundering Keep Update
Wizard of Legend Receives Free Thundering Keep Update
Contingent99 has a released details and a trailer for the latest update to Wizard of Legend.
This magical rogue-like has players exploring dungeons either by themselves or with a partner in co-op mode as they try to survive fantastically enemies along the way.
The game is receiving new spells and bosses for players to take on starting January 16th according to the game's Steam page and the update is now available on Nintendo Switch as well.
Check out the post below for more information on what you can expect from the Thundering Keep update.
Hey Everyone!

We're happy to announce that the Thundering Keep Update will be going live today! Please note that if the update does not immediately show up for you, try restarting your Steam client. You can verify that the update was applied by checking the version number in the bottom right corner of the titlescreen (should be v1.21).

Here's a quick overview of what new things you can expect in the update:
– New Lightning boss, stage, and enemies
– Over 20 new arcana
– Over 30 new relics
– New signatures, outfits, and more!

If you'd like to dive deeper into the details, we've got a full change log that you can view here:

http://wizardoflegend.com/changelog.html

Thank you again for all the support you've shown so far for Wizard of Legend!

-Contingent99 Team