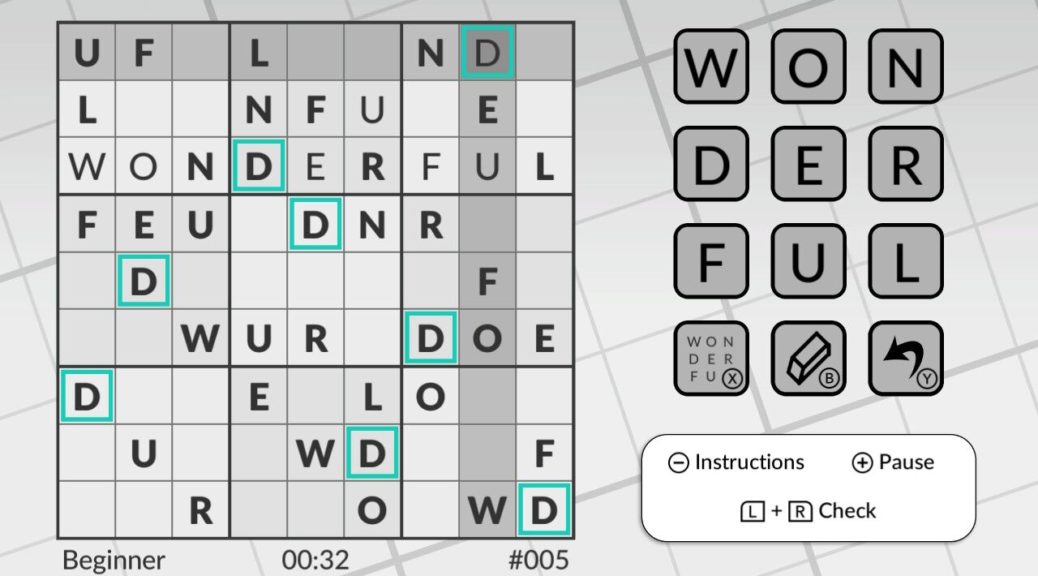 Word Sudoku Launches Nov 22 On Switch, Free Demo Available Now
Word Sudoku Launches Nov 22 On Switch, Free Demo Available Now
Lightwood Games has announced Word Sudoku, a Sudoku game with a special word-based twist for Nintendo Switch.
A free demo for Word Sudoku is now available on the Nintendo eShop. Digital pre-orders are now open for $7.99 / GBP £6.99 / €7.99. The game launches November 22, 2018.
Check out the full details below.
Lightwood Games is delighted to announce that Word Sudoku by POWGI is coming to Nintendo Switch, with a free playable demo now available on the Nintendo eShop. Word Sudoku by POWGI is a word-based twist on the classic logic puzzle game. The core gameplay will be familiar to sudoku fans, but instead of using the digits 1 to 9, Word Sudoku is solved by placing nine different letters so that no row, column or grid section contains the same letter twice. When completed, each puzzle will reveal a different nine-letter word, spelled across one row or column of the grid. This can act as an additional hint, if needed.

Players can also switch the puzzle into "number mode" if they prefer. Touch screen controls are supported in Handheld Mode, but the game can also be played in Tabletop Mode or TV Mode using a controller. The game contains 240 puzzles in various difficulties and is priced at $7.99 / GBP £6.99 / €7.99. Pre-orders are now open.