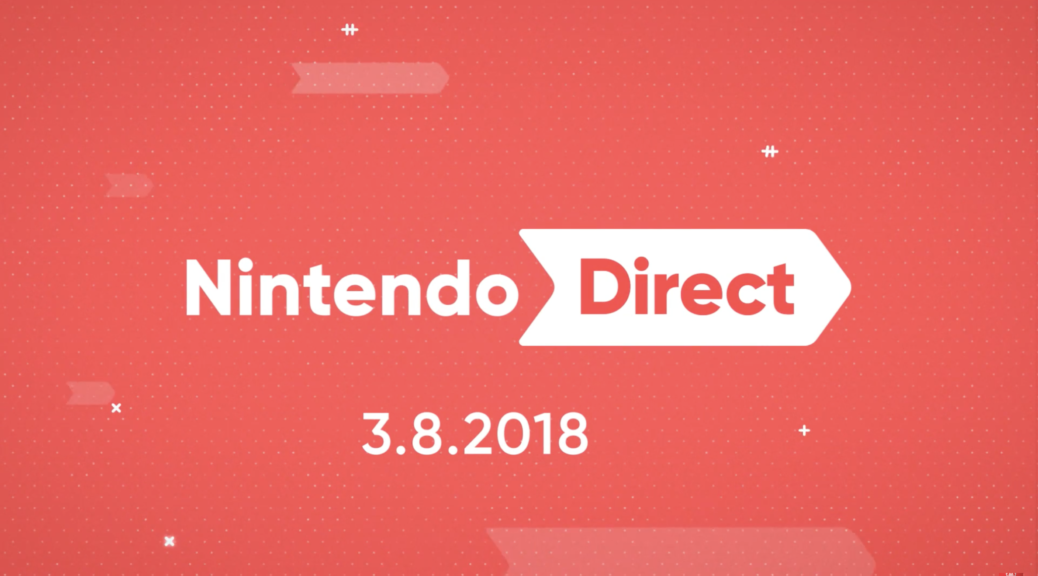 March 2018 Nintendo Direct Wrap Up
Nintendo has just released a whole bunch of information on upcoming games, as well as, events. Haven't watched it yet? You can do at the video below
Reminder: Nintendo Direct Begins In Less Than 2 Hours
Today's Nintendo Direct, set to reveal new information on Nintendo Switch titles, Nintendo 3DS games, and Mario Tennis Aces, will be starting in less than 2 hours.
Rumor: Fire Emblem Switch, Ever Oasis Sagas, Super Mario Odyssey DLC To Be Announced Tomorrow
Vandal_Leaks, a Twitter user who correctly predicted the upcoming March 8 Nintendo Direct, revealed several pieces of information a few days ago that could prove to be accurate in tomorrow's Direct. Keep in mind these are rumors, so take everything with a pinch of salt.