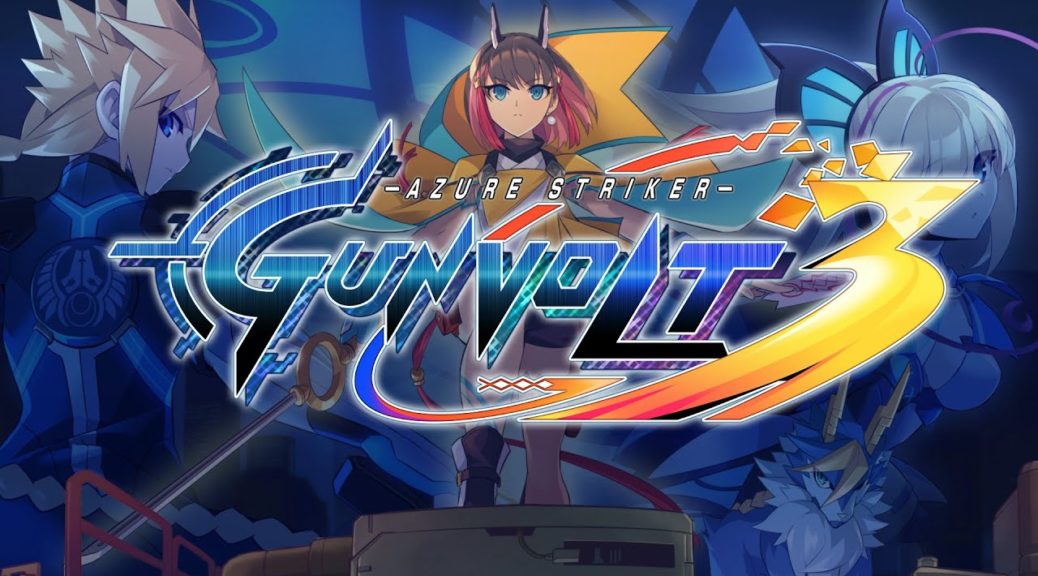 Azure Striker Gunvolt 3 Announced For Switch
Azure Striker Gunvolt 3 Announced For Switch
Inti Create has revealed Azure Striker Gunvolt 3 for Switch, the next installment in their Azure Striker Gunvolt series of 2D action games.
The true blue sequel to the previous Azure Striker Gunvolt games, the third installment will feature a brand new playable heroine Kirin, and aims to take the series; ultra-refined 2D action gameplay to the next level. Unfortunately, a release date for the title was not revealed, but we will be sure to bring all the details as they come.
You can check out a first look trailer below, along with additional details about the game revealed by Inti Creates:
Product Information

Title: Azure Striker Gunvolt 3
Platforms: Nintendo Switch
Genre: Story-Driven 2D Side-Scrolling Action
Developer: Inti Creates
Release Date: TBD
Price: TBD

Introduction

Inti Creates announced the newest title in their Azure Striker Gunvolt series with the reveal of Azure Striker Gunvolt 3 at the online indie game event BitSummit Gaiden.

This game is a true blue sequel to Azure Striker Gunvolt (2014, 3DS) and Azure Striker Gunvolt 2 (2016, 3DS), and sees the return of action supervisor Keiji Inafune (LEVEL5 comcept CCO), who worked together with director Yoshihisa Tsuda on the first two games, reprising his role for Gunvolt 3. Together, they aim to bring the ultra-refined 2D action the series is known for to the next level. Stay tuned for more information as development on the game continues.

A New Hero: Kirin

Kirin is a shrine maiden with a Septimal power that allows her to seal the abilities of others. In addition to her Septimal powers, she has a unique combat style that combines the use of enchanted talismans and a sword crafted from a pewter staff.
What do you think? Let us know in the comments.