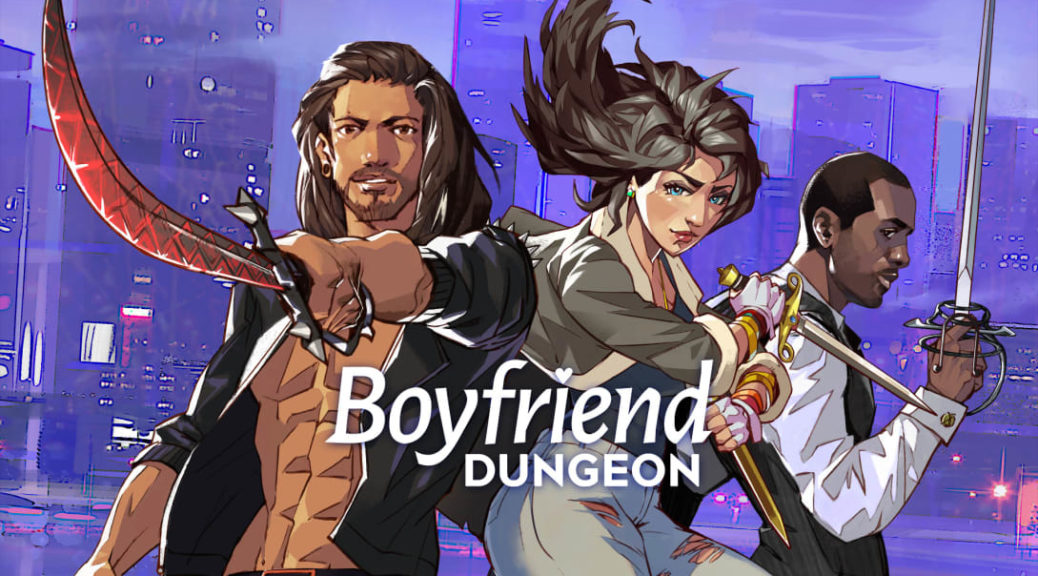 Boyfriend Dungeon Slashes Its Way Onto Switch Later Today
Boyfriend Dungeon Slashes Its Way Onto Switch Later Today
In an update from today's Indie World, it was announced that Boyfriend Dungeon is releasing on the Switch today.
Kitfox Games has announced during today's Nintendo Indie World Showcase their long-awaited dating/dungeon hybrid, Boyfriend Dungeon, is now available on Nintendo Switch, Xbox Series X|S, Xbox One, Epic, the PC Windows Store and Steam for $19.99 USD, with a 10% off launch discount on Steam.
The title is also available for free to Game Pass for Console, Cloud, and PC subscribers.
Kitfox Captain and Lead Designer Tanya X. Short says, "It's been a few years since we Kickstarted the idea, so we're glad folks have been patient. Finally, we can all kiss our swords in peace, from the privacy of our own homes."
Plunder the dunj as you fend off dangerous monsters and take your weapons on romantic dates. Woo your weapons in this flirty, playful, and welcoming world filled with mastery in the procedurally generated dungeon. Serving up a dose of summer-time fling nostalgia, take your dates out as you uncover their stories and level them up. Embark on blossoming relationships with your weapon cuties as you capture their hearts in friendship and in love. In this light-hearted, fantastical shack-and-slash filled with adventure, improve your skills and fend off the monsters together because the couple that slays together, stays together.
Key Features

Date up to seven weapons, from dancing swords to heart-piercing daggers
Generated action-combat dunj and challenges! Stay sharp!
Various combat styles. For example, hit hard and dodge quickly with the dagger, or take on crowds with Lasersaber
Each weapon type feels and plays differently
Inclusive, tasteful approach to gender and sexuality, including male, female, and non-binary romance
Let's get to the point: take your weapon-babes on romantic outings, such as to the club or the beach
What do you think about this Dungeon crawler/dating sim coming to the Switch? Let us know below.