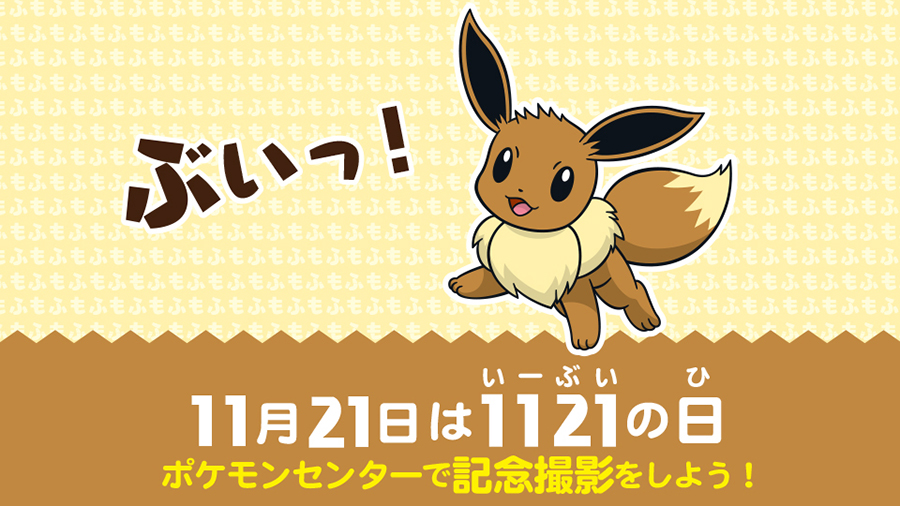 Celebrate Eevee's Day At Pokemon Center Mega Tokyo And Osaka
Celebrate Eevee's Day At Pokemon Center Mega Tokyo And Osaka
The Pokemon Company has declared November 21st as Eevee's Day!
From November 21 to November 26, 2017, trainers will be able to take photos with Eevee photo panels and photo props at Pokemon Center Mega Tokyo and Pokemon Center Osaka.
In addition, if you show the photo you have taken to a Pokemon Center staff, you'll receive one special sheet of Eevee stickers (2 designs available). Post the photo to social media such as Twitter or Instagram to receive another sticker sheet.