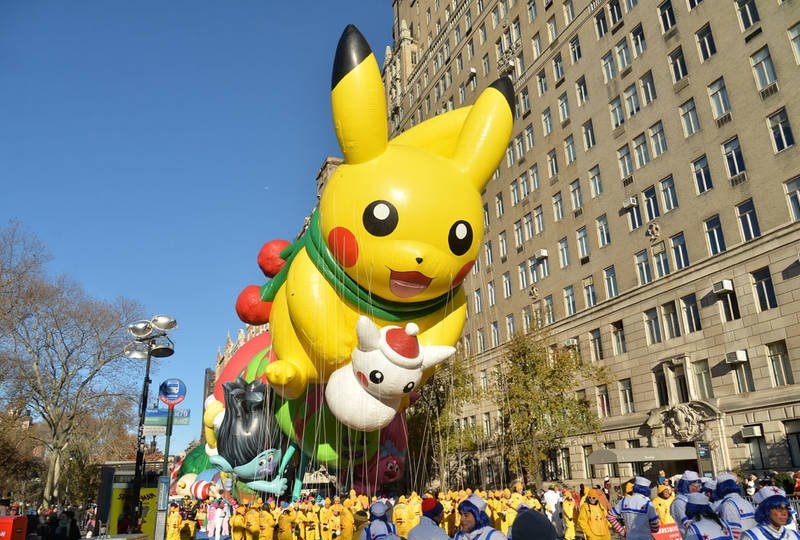 Check Out Pikachu's Balloon At The Macy's Thanksgiving Parade
Check Out Pikachu's Balloon At The Macy's Thanksgiving Parade
Pikachu has made yet another appearance at this year's Macy's Thanksgiving Parade!
Thanks to SVfrosTV, you can catch a glimpse of the electric mouse floating along in full 4K! There's even a small procession of Poke-fans marching along, Pikachu tails and all.
Check it out below.
Making its 18th consecutive appearance, the famous Pikachu once again flies high through the skyscrapers of New York City in the Macy's Thanksgiving Day Parade. See Pikachu wearing a cozy scarf and carrying a cute Snowman Pikachu as it winds through the Manhattan skyline.