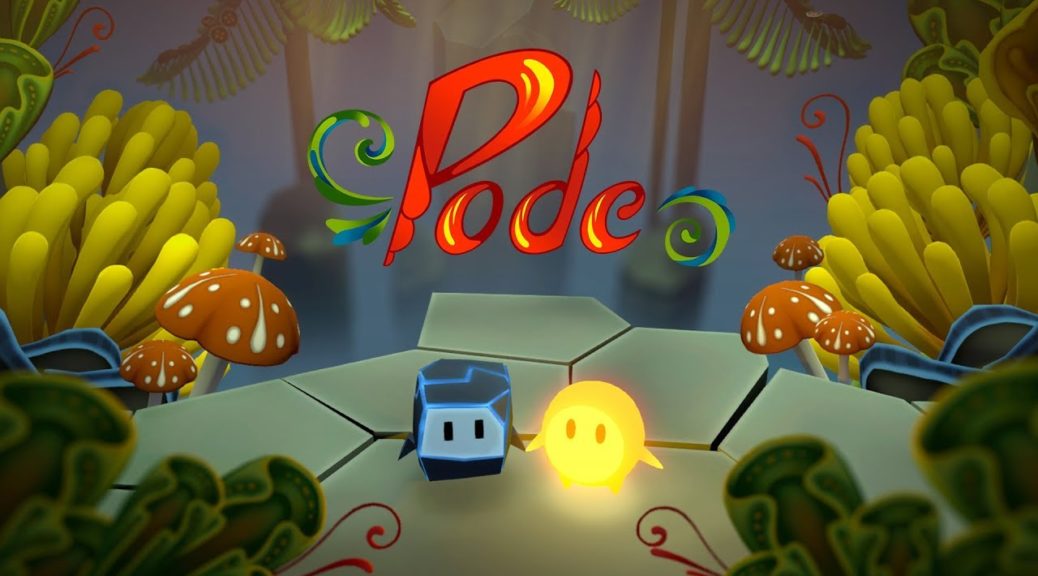 Check Out Pode's Launch Trailer
Check Out Pode's Launch Trailer
Co-op exploration game Pode has finally arrived on the Switch eShop today.
To celebrate, Henchman & Goon, the developers of Pode, have released a launch trailer.
Check it out below.
Independent developer Henchman & Goon today announced that their co-op exploration game, Pode, is now available on Nintendo Switch™. Bringing the couch co-op experience back to the living room, Pode takes players on an exciting adventure where a rock and a fallen star must work together using their distinct abilities to solve ancient puzzles. Featuring a stunning art style inspired by Norwegian culture and musical composition from world-renowned Grammy award-nominated composer, Austin Wintory, Pode emphasizes themes of friendship and cooperation as the unlikely traveling companions meander through a mystical world.

"Today is a very special day, and we couldn't be more proud of how Pode has turned out on the Nintendo Switch," said Yngvill Hopen, Game Director and CEO at Henchman & Goon. "Inspired by my own family, the pervasive themes of support, friendship and cooperation are central to the gameplay, and I hope that it will give many joyous gaming hours to our fans and new players alike."

One of the "Nindies" announced coming to the Nintendo eShop this year on Nintendo Direct, Pode is a co-op puzzle exploration game about two unlikely travel companions going on an exploratory adventure within a mysterious and magical mountain. Through their unique individual talents they reveal a magical world by working together to solve puzzles as they traverse the mountain. Pode is visually inspired by Norwegian art and culture, resulting in a stunning exploration game supported by an original soundtrack from Grammy-nominated and two-time BAFTA-winning composer, Austin Wintory.