Check Out The Chrono Trigger Original Soundtrack Revival Disc Promo Video And Full Track List
Check Out The Chrono Trigger Original Soundtrack Revival Disc Promo Video And Full Track List
Square Enix will be releasing the Chrono Trigger Original Soundtrack Revival Disc as part of its Revival Disc series.
Prior its launch on July 10 in Japan, Square Enix released a promotional video for the upcoming soundtrack revival disc. In addition, you can also take a look at the full track list containing 64 soundtracks.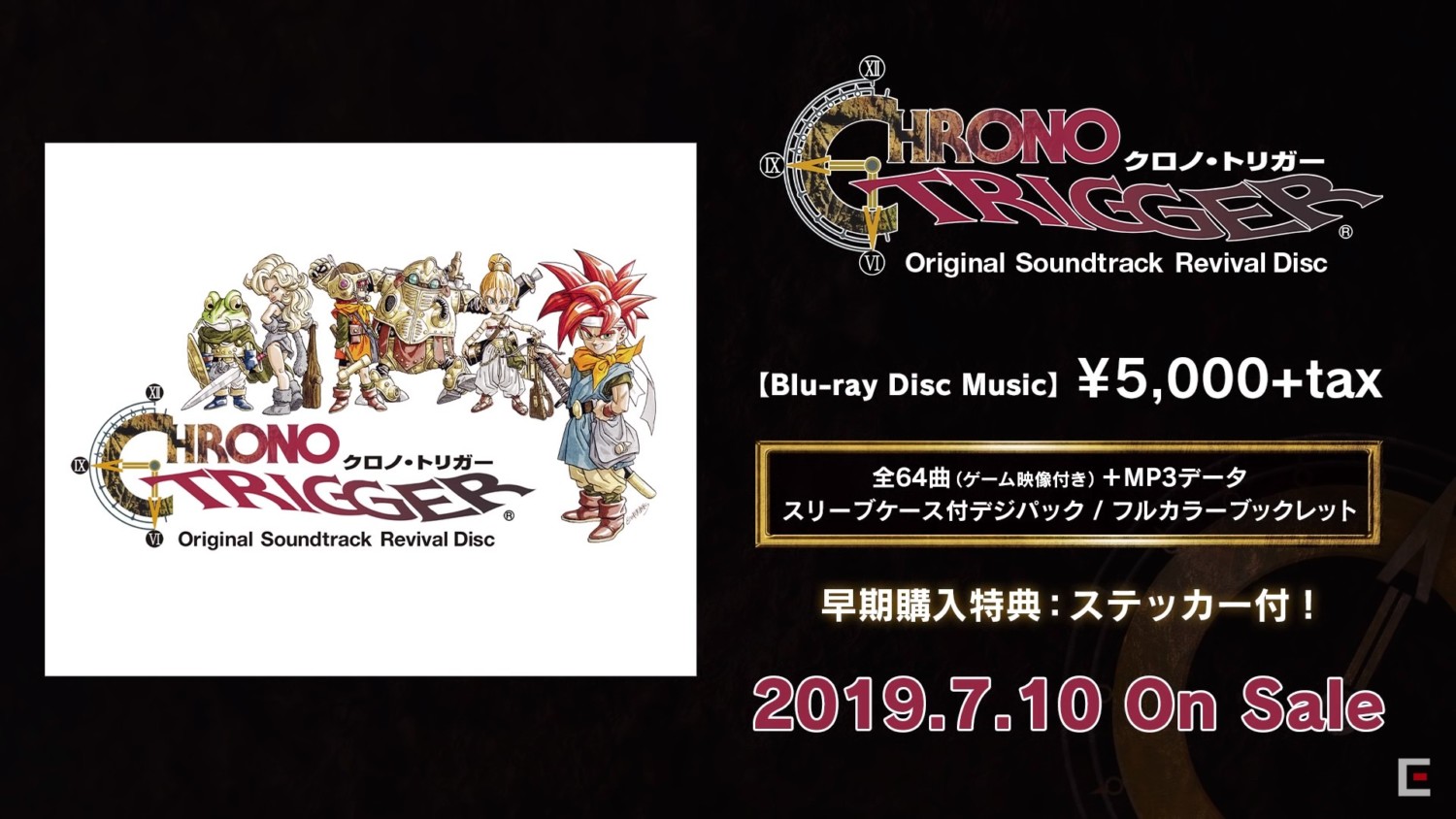 If you need to secure a copy, you may pre-order yours via the Square Enix e-Store, Amazon Japan, Tower Records Online, Yodobashi, and Rakuten Books. List price is at 5,000 yen (excluding tax).
You may also pre-order via the Square Enix Store in North America (USD 49.99) and in Europe for €39.99.
Check out the trailer and full track list below:
Full Track List: