China's Largest Video Game Site Fooled By Unofficial Nintendo Twitter Account
China's Largest Video Game Site Fooled By Unofficial Nintendo Twitter Account
Yesterday, the Supreme People's Court of China uploaded a video with unauthorized Super Mario Bros. graphics and music.
The video was brought to our attention by Twitter account Chinese Nintendo, and soon after the news was reported by China's largest video game website TGBus.
Unfortunately, TGBus got many details of their report wrong – they claimed the Supreme Court of China was "warned by Nintendo's legal department", thus the court pulled down the video.
Not only that, TGBus reported the offending video was posted on the "official Chinese Nintendo Twitter account", which is completely wrong as Chinese Nintendo is not an official account run by Nintendo.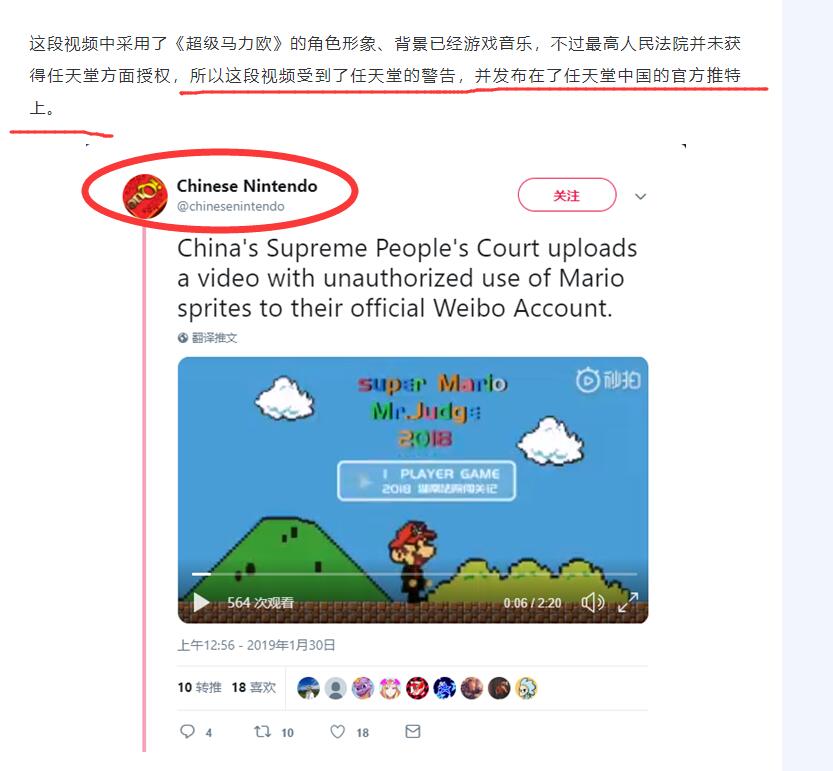 Perhaps it's time for TGBus to conduct some serious factchecking.
What do you think? Let us know in the comments.
Source: