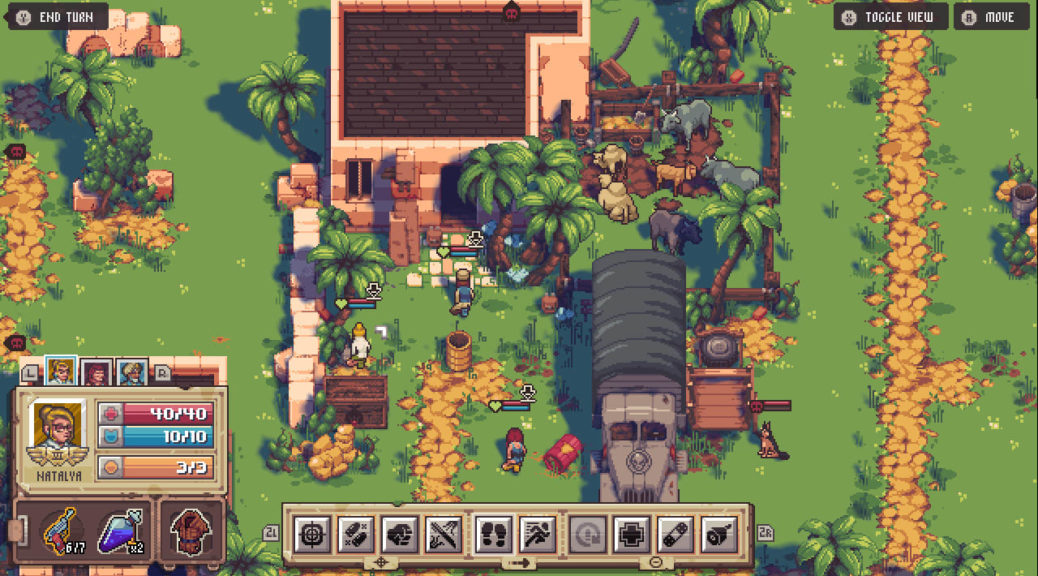 Chucklefish's Strategy RPG Pathway Launches May 27th Via Switch eShop
Chucklefish's Strategy RPG Pathway Launches May 27th Via Switch eShop
A brand new strategy RPG for the Nintendo Switch has just been announced by Chucklefish!
Publisher Chucklefish and developer Robotality's Pathway will be heading to the Switch eShop on 27th May 2021. It's currently being offered for USD 12.79 – that's 20% off the listed price of USD 15.99.
Soon @robotality plan to reawaken The Great Nin'tn'do, Pharaoh of Port Able. You must take the Pathway to the desert of E'Shop to intervene in this Switchcraft!

Pathway launches on Switch May 27th. Pre-order now for 20% off!

? https://t.co/mBSrxj8uRq
? https://t.co/pYQRGYM6CM pic.twitter.com/DfihgUk8KW

— Chucklefish (@ChucklefishLTD) May 11, 2021
Pathway combines adventure with strategic turn-based squad combat and features a boatload of over 650 storylines and 16 unlockable characters – all of these are packaged into one hefty game.
Check out the trailer and game description below:
A rip-roaring adventure into the unknown…

In 1936, Nazi influence has spread, along with rumours of secret excavations, mysterious artefacts, and gruesome occult rituals… Assemble a bold team of adventurers and journey through the desert-wilderness. Outwit foes in strategic squad combat and locate ancient treasures before they fall into the wrong hands!

• DYNAMIC ADVENTURES – Discover 5 different campaigns of varying difficulty, each attempt generating a new web of events…

• TOUGH CHOICES – Encounter hand-crafted story events. Search the well? Save the villagers? It's up to you!

• DECISIVE CONFLICTS – Use cover and positioning in exciting turn-based squad combat. Learn to make the best use of your team's abilities and equipment in order to defeat the enemy!

• BUILD YOUR TEAM OF ADVENTURERS – Each of Pathway's 16 unlockable characters has their own set of skills and quirks which can impact combat and story encounters.

• HIDDEN TREASURES – Trade-in your high-value loot in order to upgrade your team's arsenal with increasingly rare weapons and armour.

• RECOVER & REPLAY – Experiment with different team combinations until your foes have been vanquished!