Customers Outraged At Maxsoft's Compensation For Missing Xenoblade 2 Torna DLC Codes
Customers Outraged At Maxsoft's Compensation For Missing Xenoblade 2 Torna DLC Codes
Previously, we reported that Maxsoft (Nintendo's distributor in Southeast Asia) was planning to compensate customers for missing expansion pass codes in physical copies of Xenoblade Chronicles 2: Torna – The Golden Country. Namely, the company would be offering items like Roy and Bowser amiibo to those that had preordered the game.
Today, Maxsoft finally made those plans public on its Facebook page – and it seems like customers are far from happy. Here is the post they made, followed by consumers' responses.
The negativity was so intense, that Maxsoft apparently chose to change the compensation item. For a few minutes, they tried to offer a Legend of Zelda decal and screen protector set, instead.
Sadly, the entire saga doesn't end there. Maxsoft proceeded to delete around four posts to discard negative comments – but alert consumers quickly struck back with even more vitriol. As of the time of writing, the comment thread of Maxsoft's latest post looks like this: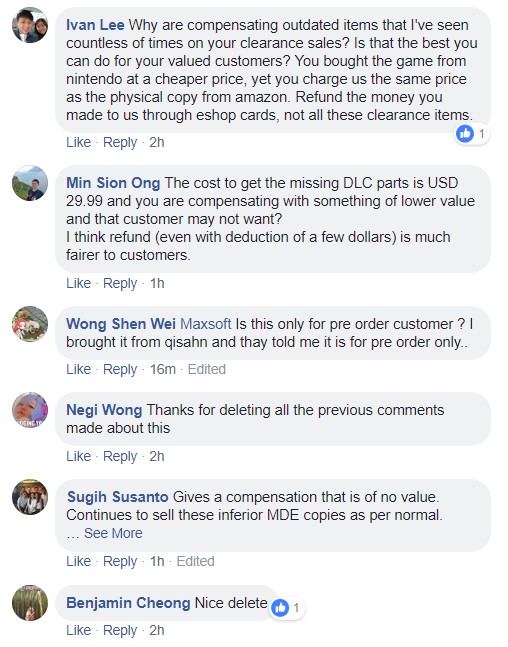 It is unfortunate to see Maxsoft acting this unprofessionally by swatting away customers' concerns. At the end of the day, it seems like Nintendo fans in Southeast Asia are only going to continue receiving the short end of the stick.