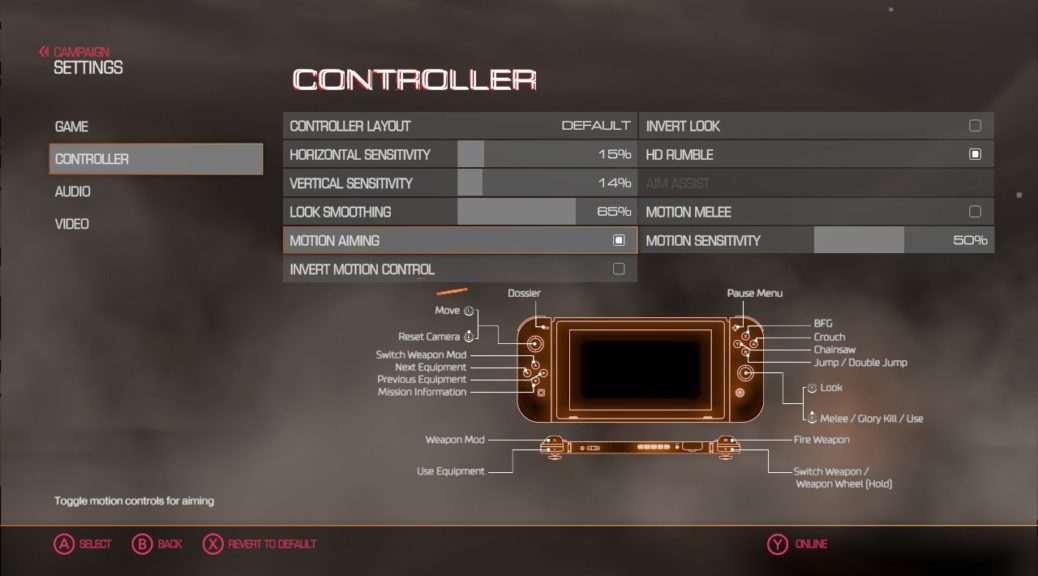 DOOM Patch Out Now, Adds Motion Aiming
DOOM Patch Out Now, Adds Motion Aiming
The previously announced patch for DOOM is now live, and brings with it some interesting new changes.
Official patch notes haven't been posted yet (we'll update this post when they are), but players who download the latest update (Switch version 1.1.1) will notice a new setting. In addition to the promised audio fixes, DOOM now supports gyro aiming.
This has been a highly requested feature since before the game launched. This is a big deal, since motion aiming more precision than twin stick controls.
Oh, and the game's icon has been updated, too. Old icon, you will be missed.