Dragon Quest XI S Nendoroid, Cafe, Lawson Campaign, And More Announced
Dragon Quest XI S Nendoroid, Cafe, Lawson Campaign, And More Announced
Square Enix has released a huge load of Dragon Quest XI S news at Tokyo Game Show 2019.
You can find our roundup of all the news below:
Dragon Quest XI S Gameplay
Square Enix announced a new mode called "strongest boss" for experienced players to challenge themselves. The "strongest boss" is said to be a fusion of two bosses from Dragon Quest XI. There are certain requirements to fulfill to unlock this mode. Also announced for Horse Races was a "gold bridle" that helps weak players get better at horse racing.
The "opposite version" of the Training Dojo will appear in Dragon Quest XI S. It's highly recommended for players to train there before taking on the "strongest boss". You could also fight Rou's Master at the dojo.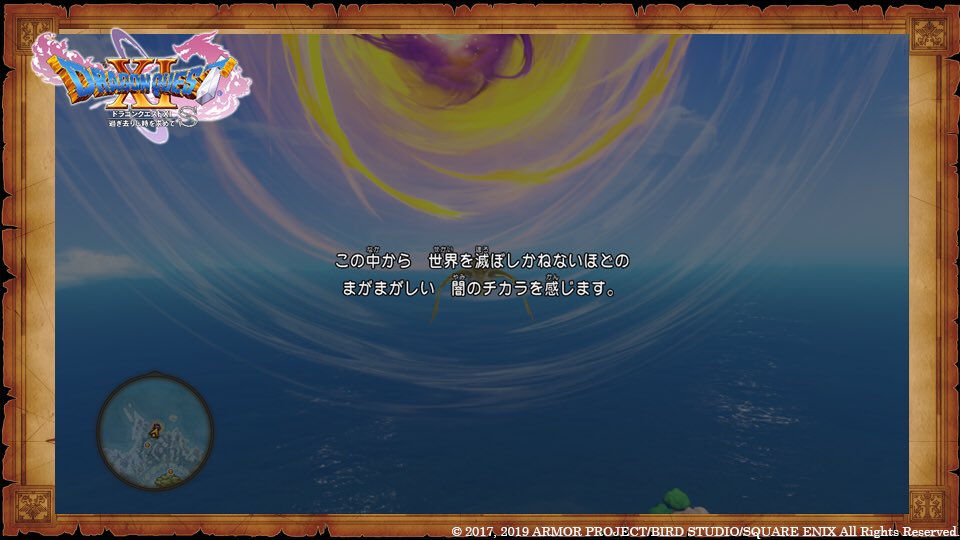 In Shibari Play (extra restrictions play), the NPCs may tell lies from time to time, as seen below:
New Costumes
Kamyu is getting a new costume:
Nendoroid
Good Smile Company is producing a Nendoroid of the Hero from Dragon Quest XI S. No word on pricing and release date yet.
LINE Stickers
On September 19, 2019, Square Enix will release a Dragon Quest XI S Line Sticker set on messaging app LINE.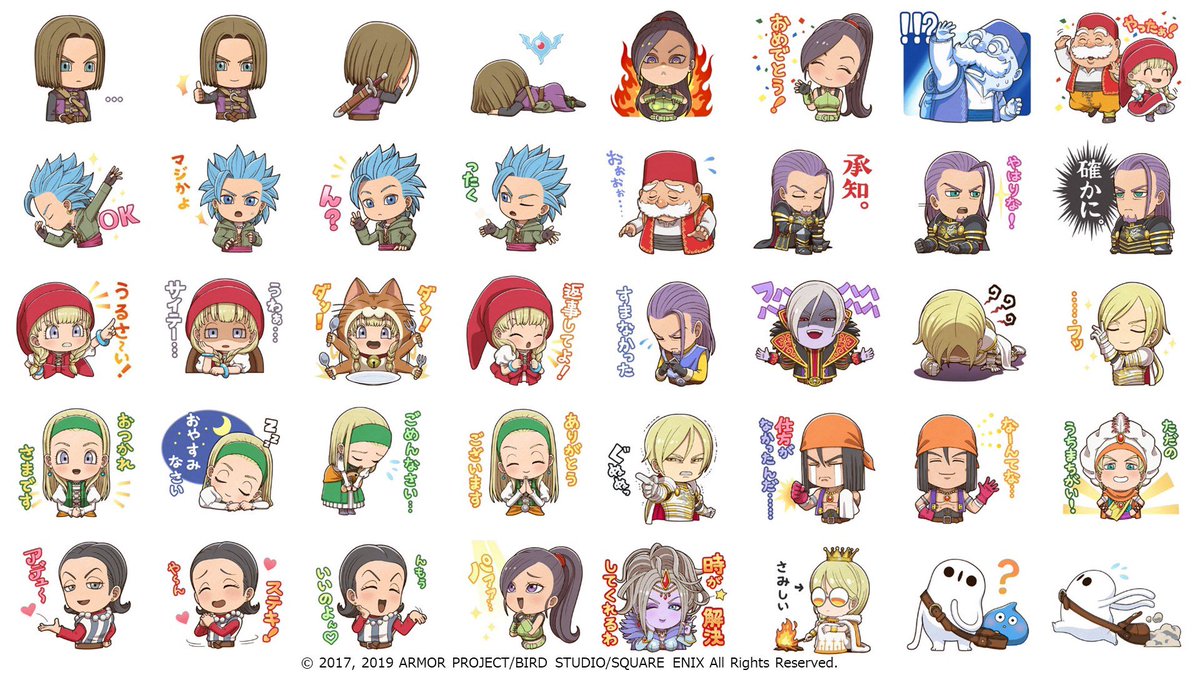 Collaboration Cafe
The Square Enix Cafe will be receiving a Dragon Quest XI S makeover in Japan. During the duration of the Dragon Quest XI S campaign, Dragon Quest XI S themed food, beverages, merchandise, and other freebies will be available for sale.
The first session takes place from September 27 to November 4, while the second session runs from November 5 to December 13, 2019.
Lawson Collaboration
Square Enix and convenience store chain Lawson are teaming up for a Dragon Quest XI S campaign. These include Slime themed jelly (from September 24), Slime Mushiban (from September 25), Dragon Quest XI S freebies with Oi Ocha (from September 24), and special merchandise that will go on sale from September 20.
Dragon Quest X and Dragon Quest XI S Collaboration
There's going to be a Dragon Quest XI S collaboration with Dragon Quest X. Also announced was a Final Fantasy Brave Exvius collaboration.
Dragon Quest Coaster Campaign
From September 21 to October 27, 2019, purchase 2000 yen worth of eligible products to receive a random coaster (3 designs) at Animate Ikebukuro or a random coaster (2 designs) at Kiddy Land Umeda.
Thanks, Brandon.