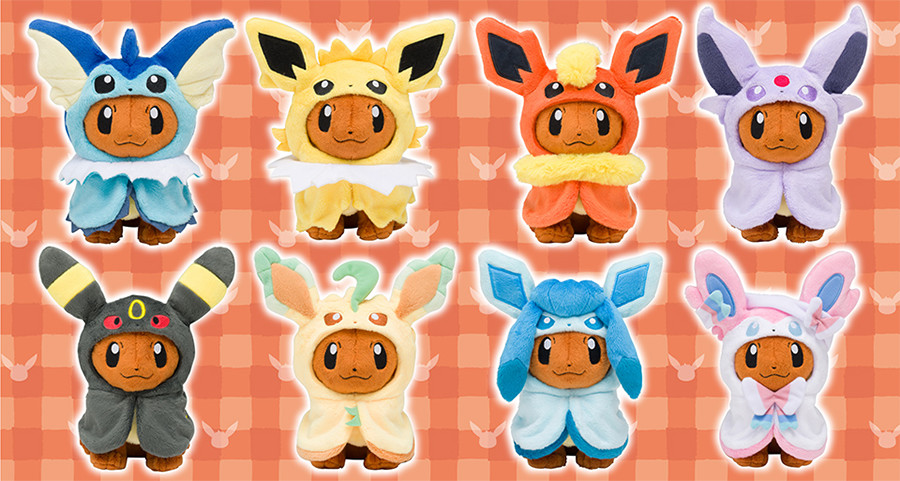 Eevee Poncho Evolution Series Merch Hitting Pokemon Center In October
Eevee Poncho Evolution Series Merch Hitting Pokemon Center In October
Oh boy, what on earth is The Pokemon Company thinking? The next big lineup of merchandise features Eevee wearing costumes of its own evolutions!
Let's hope they weren't skinned alive for this. Eevee does look happy and really adorable, though!
The main lineup of the show are the Eevee plushies wearing costumes inspired by its evolutions.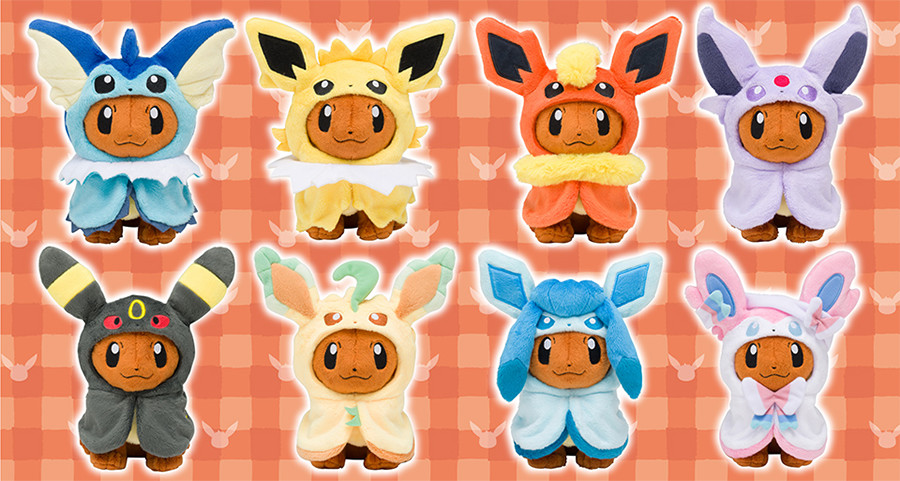 Following the plushies are stationery such as notebooks and A4 files featuring artwork of Eevee's Evolution costumes.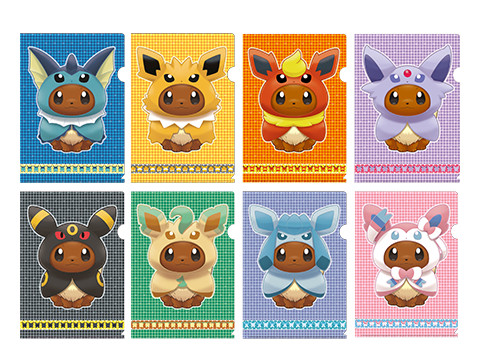 In the mood of dressing up as Eevee? This poncho will do the trick!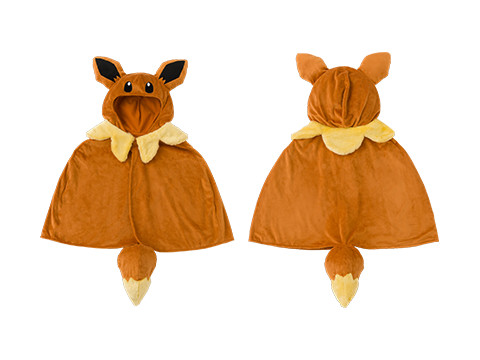 The Eevee Poncho Series lineup launches at Pokemon Centers, Stores, and Amazon Japan on October 6, 2017. Once they are up on Amazon Japan for pre-order (eligible for international shipping), we'll post an update!
Product List
Eevee Small Tin Collection Poncho Series 380 yen (9 to collect. Design is random)
Eevee Plush Poncho Series(SW、TD、BS、EF、BK、LF、GC、NP) 2,000 yen
Eevee Mascot Poncho Series(SW、TD、BS、EF、BK、LF、GC、NP) 1,200 yen
Poncho(EV、SW、TD、BS、EF、BK、LF、GC、NP) 4,800 yen
Pokemon TCG Deck Shield Eevee Poncho Series(SW、TD、 BS 、EF、BK、LF、GC、NP) 720 yen
A4 Clear File Eevee Poncho Series(SW、TD、 BS 、EF、BK、LF、GC、NP) 240 yen
Eevee Figure Collection Poncho Series 1 try for 300 yen (inclusive of tax)
Exclusive of 8% sales tax