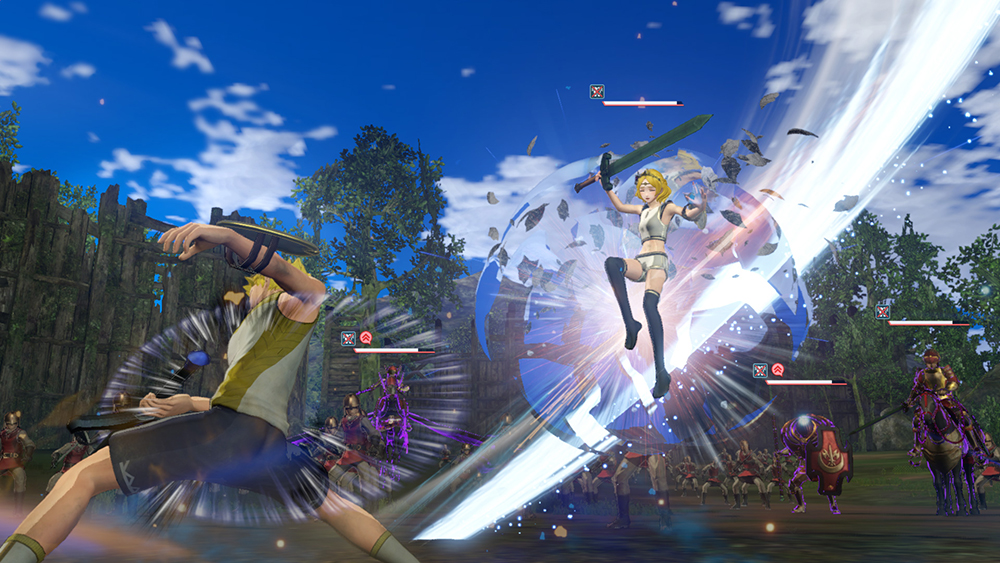 Fire Emblem Warriors Gets A Free Content Update Next Week
Fire Emblem Warriors Gets A Free Content Update Next Week
Koei Tecmo has revealed a new content update (version 1.2.0) is on the way to Fire Emblem Warriors.
The free update will be released on November 16, 2017 on both Nintendo Switch and New Nintendo 3DS.
A new History Map called "Hero's Contest" will be added in the update, where Rowan and Lianna will fight various other characters in an arena setting. A new weapon attribute called "One Hit Armor" will be introduced in this update, which inflicts the "armor break" status on opponents. However the same will happen to the player if the enemy lands a strong attack on the player.
When Rowan and Lianna are inflicted the "armor break" status, the armor that they wear on their arms will disappear. The duo will also receive "Gold Prince" and "Gold Princess" costumes.
Finally, the Japanese version of the game will get a free "English voice pack" DLC which lets players experience English voice acting with Japanese subtitles. It'll also add a new blessing to the temple and enable players to sell weapons in bulk.