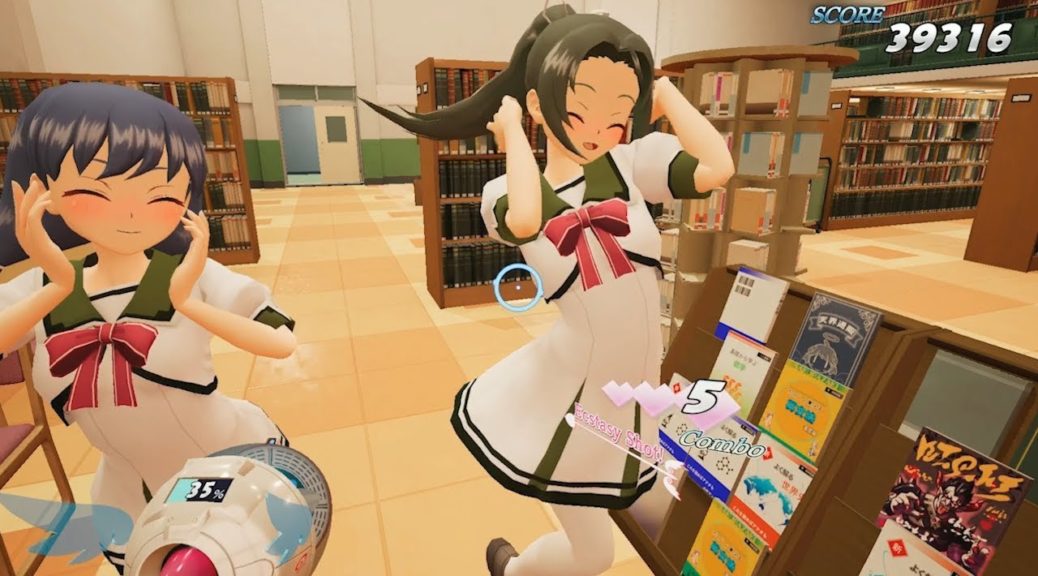 Gal*Gun 2 For Switch Set For April Release
Gal*Gun 2 For Switch Set For April Release
PQube has announced that Inti Creates' "First Person Shooter", Gal*Gun 2 will be released fir the Nintendo Switch next month in April 2018. European gamers will get the game first on 13th April, while North American gamers will have to wait slightly more than a week on 24th April.
Adding on, an English sneak peek livestream will be taking place on Wednesday 14 March 2018 at 22:00 ET / 19:00 PT. You can view the livestream here, when it broadcasts.
Also, PQube has also just released a new trailer for the game, which you can check it out below. If you're already sold on the game, you can head here right alway too to preorder.
Ecstasy shots incoming! Gal*Gun 2 prepares to Demon Sweep western fans off their feet this April

PlayStation 4 and Nintendo Switch release dates set for
April 13th in Europe and April 24th in North America

PQube (London, UK) March 12th, 2018– The wait for Pantsu Paradise is almost over! Gal*Gun 2, the long-awaited sequel to gaming's most feel-good first-person shooter, arrives on both PlayStation 4 and Nintendo Switch on April 13th in Europe, and April 24th in North America. And to celebrate this mega moe announcement, PQube and INTI Creates have lifted the hem on a new gameplay trailer to bare some of the hijinks players will be getting up to next month.

Gal*Gun 2 ups the action of Gal*Gun: Double Peace by hurling players into situations even more outrageous than before. When a crazy demon menace is unleashed on the Academy, you must bravely step forward to put an end to the mischief. But you've never experienced anything like what Gal*Gun 2 has to offer: New girls, new gadgets, new modes and an improved Doki Doki Mode all combine to make it the ultimate kawaii experience of the year for both returning Gal*Gun veterans and newcomers alike!

On Wednesday March 14th at 10pmET / 7pmPT / 2amGMT, get a sneak peek at Gal*Gun 2 in English for the very first time when Gal*Gun 2 Producer/Localization Director Matt Papa and Senior Localizer Andrew Singleton come to you live from Inti Creates HQ in Japan for a special Gal*Gun 2 livestream! They will be taking your questions on air, discussing the English localization of the game, and of course, showing off that sweet, sweet English gameplay! You're not gonna want to miss this!