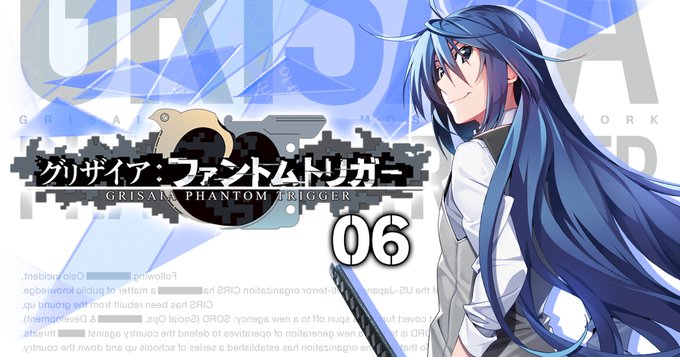 Grisaia: Phantom Trigger Volume 06 For Switch Launches September 2021
Grisaia: Phantom Trigger Volume 06 For Switch Launches September 2021
Grisaia: Phantom Trigger will soon be able to take the next entry of the series on the move!
Publisher Prototype has confirmed that Grisaia: Phantom Trigger Volume 06 will be hitting the Japanese Switch eShop in September 2021, for 1,500 yen. This release of the game will support English, Japanese, and Simplified Chinese subtitle options.
You can check out the official website over here. Here's a quick synopsis below:
Aoi Haruto is a handler at Mihama Academy. To him, today is just another normal day, but the others can't help but notice that his behaviour seems a bit unusual. Seeing Haruto like this spreads a feeling of unease among the students of class A.

It's the day when Haruto, along with Sengoku Ichiru, Ukawa Chihiro, and the other members of the first generation of Phantom Triggers go to visit the grave of one of their old friends, located deep in the mountains.

There sleeps Haruto's master—Aoi.

The group makes this journey every year, and their car is filled with playful banter at first. But as they approach their destination, they're overcome by silence and regret, as the memories of the life of Aoi—a young woman so vicious, and yet so pure – return once more.

"If ya don't feel upset 'bout yer loss, yer better off quittin'. If ya don't enjoy the experience you've gained today, then yer not suited for the job."

"Can't ya say that 'bout almost anythin', though? It all depends on the person an' their values."

"He's just too nice – he's not suited to be a killer…"

"Hey! Haruto, stay with me! Ya really gonna die on me here?"

"Can I have my smokes back now, Master…?"

Life is passed from one generation to the next.

"All matter eventually breaks down, and all life eventually dies. Entropy – that's all there is to it."

What events led to Aoi's final moments in this world…?