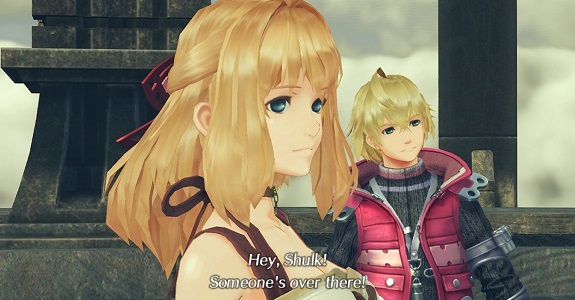 Guide: How To Bring Shulk And Fiora To The Main Game In Xenoblade Chronicles 2
Guide: How To Bring Shulk And Fiora To The Main Game In Xenoblade Chronicles 2
Nintendo has made a way for players to bring Xenoblade Chronicles characters Shulk and Fiora into the main game in Xenoblade Chronicles 2.
Both characters were introduced in the Challenge Battle Pack announced earlier this week. Here are the instructions:
1. Go to Menu > Expansion Pass > Gift from Zuo > select Nopon Summons and press A
2. Go to the Fast Travel menu, and fast travel to Kingdom of Uraya > Olethro Ruins > Olethro Playhouse
3. Move towards the strange crystal, right in front of you after fast travelling. After the cutscene, examine the portal
4. After the cutscenes, go talk to the Nopon Archsage, and take on the Challenge called "Dino Drama".