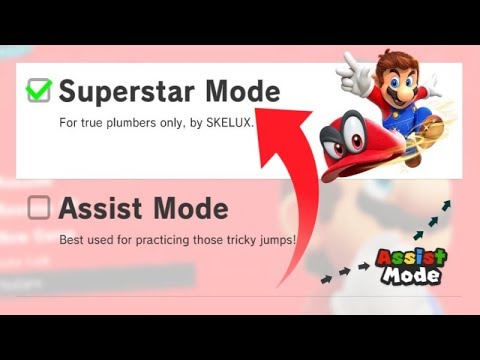 Hacker Creates Ultra Difficult Master Mode For Super Mario Odyssey
Hacker Creates Ultra Difficult Master Mode For Super Mario Odyssey
SKELUX, a modder in the Nintendo Switch community, has announced an ultra difficult mod for Super Mario Odyssey called "Superstar Mode".
In Superstar Mode, the layout of nearly every single stage has been modified to make things tougher. For example, some bosses have grown in size, and some platforms have been removed to make the stage harder to traverse. It's also said even veteran gamers will find it extremely challenging. That said, SKELUX says it is possible to obtain all Power Moons without taking damage.
Check out Superstar Mode in action below, as well as the list of features:
Features:

-100% custom or modified power moons from start to finish

-some levels have near-100% new layouts

-new, tougher kingdom coins and coin hoards

-tougher bosses

-new mind-bending puzzles

-clean, "canon" style designs

-all new hint art

-updated camera modes, assist mode handlers an other settings for every stage

-extremely challenging difficulty, even for veteran gamers

-all moons are possible to complete without taking damage

-better utilization of uncommon captures such as Coin Coffer

Unconfirmed (some may appear in updates):

-custom music

-completely original/added levels

-alternate color schemes and graphics

-alternate ending
This article is for informative purposes only. NintendoSoup does not condone piracy.