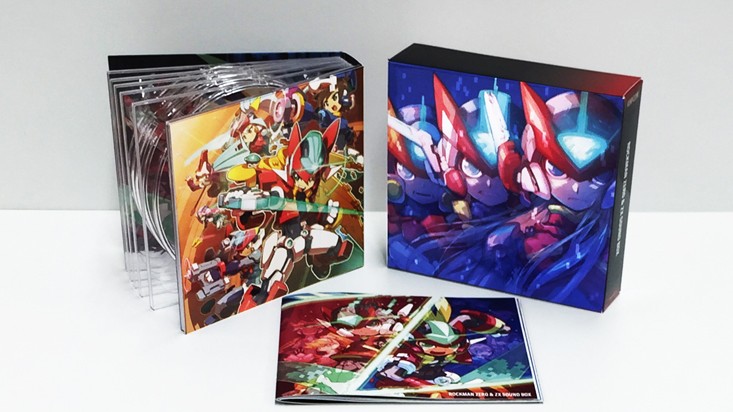 Here's A Closer Look At The Mega Man Zero/ZX Sound Box
Here's A Closer Look At The Mega Man Zero/ZX Sound Box
Still pondering whether you should grab the upcoming Mega Man Zero/ZX Sound Box? Here's a new peek to get you over the fence!
4Gamer has shared new pictures of the upcoming CD collection, which features more than 200 songs across 6 discs. The shots in particular give us a new look at some gorgeous inner artwork for the set, including a preview of how all 6 CDs look in-person.
Check it out below:
Want to grab this music compilation for your shelf? You can pre-order it over here (ships worldwide) before it launches on 25 March 2020.