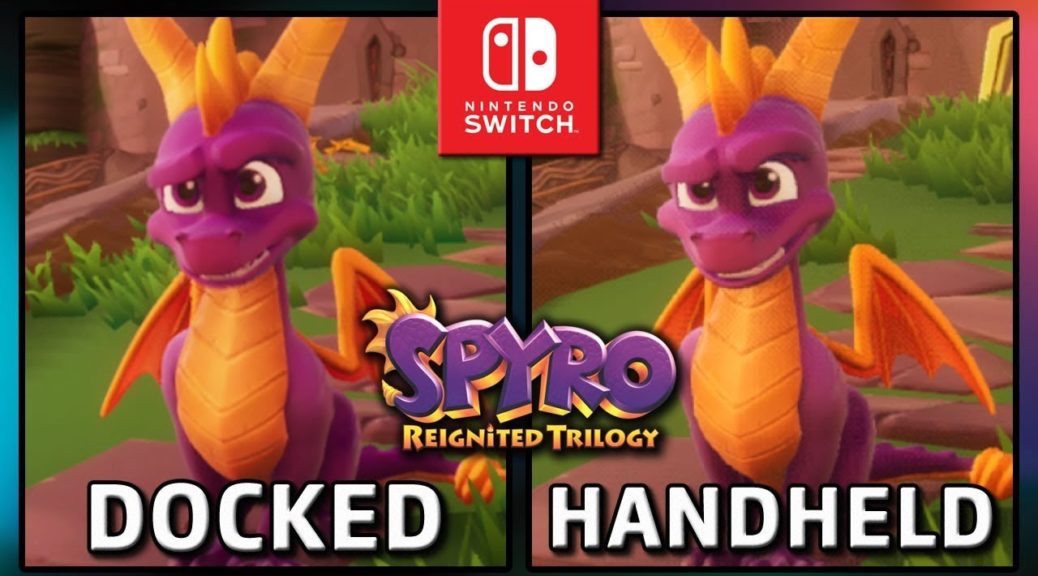 Here's A Docked-Versus-Handheld Comparison For Spyro: Reignited Trilogy On Switch
Here's A Docked-Versus-Handheld Comparison For Spyro: Reignited Trilogy On Switch
Wondering if Spyro: Reignited Trilogy for Switch is good to take on the move?
Thanks to ContraNetwork, you can get a side-by-side comparison of the game running in docked and handheld mode below. At first glance, both modes look shockingly identical in resolution and frame-rate – save for some texture differences (e.g. grass). Some of the same frame-pacing issues from the PS4 and Xbox One versions are still present – but otherwise, this port looks ultra-solid no matter how you choose to play it!
Spyro: Reignited Trilogy is now out for Nintendo Switch. Grab your copy over here (ships worldwide).