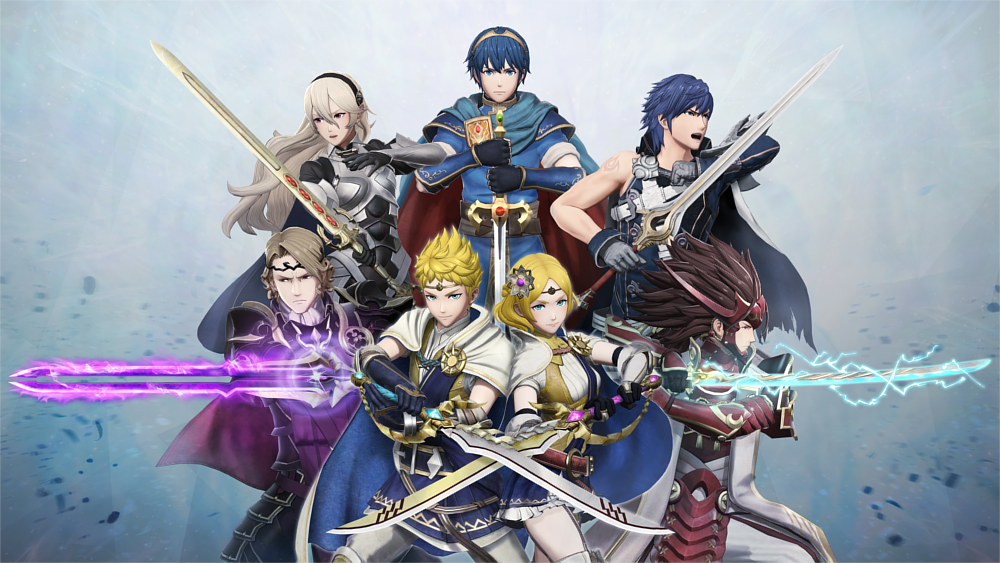 History Mode, Emblem Shop, And More Detailed For Fire Emblem Warriors
History Mode, Emblem Shop, And More Detailed For Fire Emblem Warriors
A couple of Fire Emblem Warriors pages have leaked early from Famitsu, revealing new features previously unannounced for the game.
All of the new details listed below come from BlackKite, who translated the information from the leaked scans.
First up, the Class Change system has been reconfirmed. Units can be promoted by using the Master Seal item. For example, Shion and Rowan can be promoted from Lord to Master Lord.
A Skill System has also been confirmed for the game. Each unit is able to equip up to 3 skills at a time. Skills are unlocked by "bonding with characters".
An Emblem Shop, which involves "materials and permanent stat boosts", will also be included in the game. Not much details until the full scans arrive.
Finally, a new mode called History Mode has been revealed. It is separate from Story Mode. History Mode retells the story of every Fire Emblem game featured in Fire Emblem Warriors.
Battles in History Mode work similarly to traditional Fire Emblem games, as they take place on a 2D grid map. Also, Validar has been confirmed as an enemy NPC, and History Mode scenes will be "fully voiced".