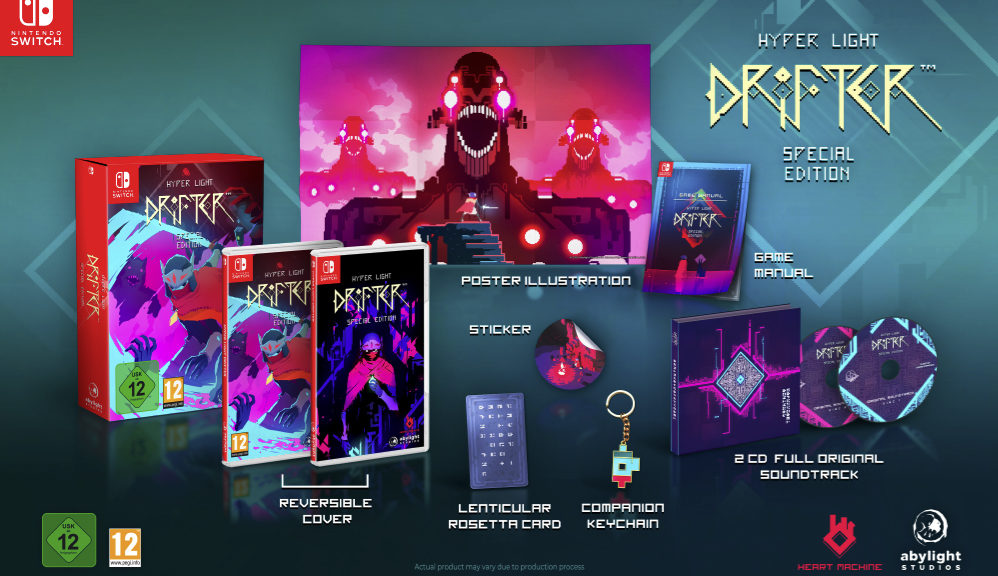 "Hyper Light Drifter – Special Edition" Collector's Set Coming This January
"Hyper Light Drifter – Special Edition" Collector's Set Coming This January
A collector's edition of Hyper Light Drifter is up for pre-order from abylight studios.
The Awarded game by Heart Machine finally has a physical edition for Nintendo Switch™: The Collector's Set of Hyper Light Drifter-Special Edition. This wonderful collection is composed of:

Poster: A full colour illustration sized 51 x 31 cm.
Key-chain: The Drifter's Companion sized 4 cm.
Lenticular Card: A Rosetta Stone card to interpret the forgotten language of the land.
2 CD: Original Soundtrack by Disasterpeace.
Sticker: Circular sticker sized 6 cm diameter.
Manual: A full color booklet of 24 pages.
Inlay: Reversible print of the game cover.
Game cartridge: Cartridge for Nintendo Switch™
You can find more information about this edition of Hyper Light Drifter here.
What do you think of this physical edition? Let us know below.