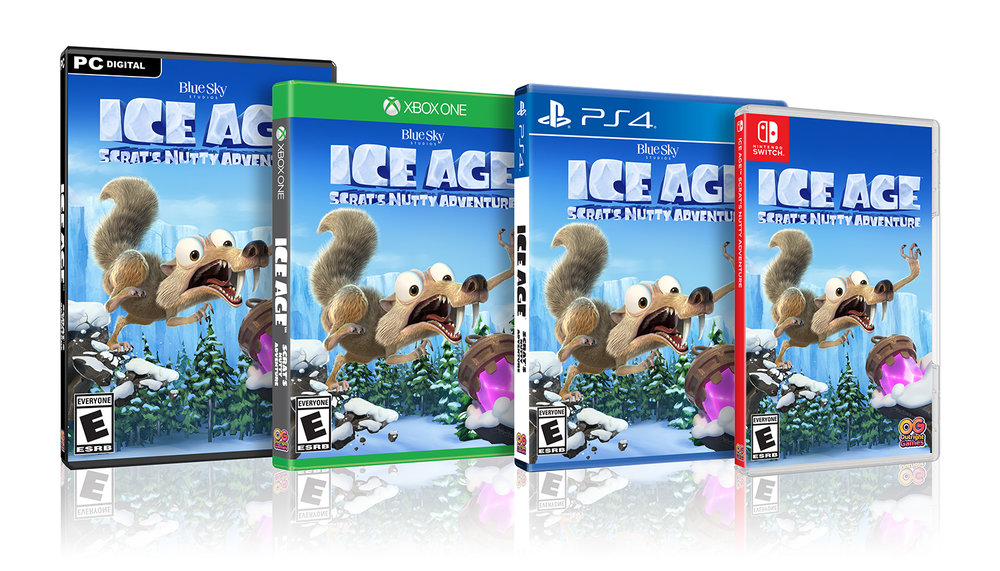 Ice Age: Scrat's Nutty Adventure Launches For Switch In October 2019
Ice Age: Scrat's Nutty Adventure Launches For Switch In October 2019
Fans of the Ice Age films will soon get to return to its pre-historic world, thanks to one unlucky Sabre-tooth Squirrel.
Publisher Outright Games has announced that Ice Age: Scrat's Nutty Adventure is hitting Nintendo Switch and other consoles in October 2019. From press materials, it looks like a physical retail version is also in the works – although details are still quite sparse.
For now, check out some pre-alpha screenshots and more details below.
Join Scrat's quest for the Crystal Nuts Ice Age's favorite sabre-tooth squirrel, Scrat, is at it again in an all-new adventure! A mysterious mechanism in an ancient Scratazon Temple, has locked away his prized possession –and the only way to get it back is an epic quest to find four legendary Crystal Nuts, scattered across the land. It's up to you to guide Scrat through a hilarious 3D action-adventure, where you'll face fierce prehistoric creatures, survive crazy calamities, and return the missing relics to their rightful home.

Enter the world of Ice Age!

Get ready to visit a host of classic Ice Age locations, where you'll jump from icicle to icicle, ride raging geysers, leap across burning lava, and reach for impossible heights, all with Scrat's hilarious slapstick acrobatics. You might even spot some familiar Ice Age friends along the way!

Hunt for special powers!

Explore adventure-packed locations to discover treasures that unlock special powers and help Scrat to jump higher, grab heavier objects and find every last treasure.

It's a dangerous world

It takes guts to get the Crystal Nuts! Prepare to deal with fierce wolves, insidious insects, giant prehistoric bosses, and –most perilous of all –Scrat's never-ending bad luck!
Surprisingly, the game could look quite decent judging by the screenshots available. We'll report back when we see actual gameplay footage in the future.
Until then, stay tuned!