Japan Post EMS Worldwide Partners
Japan Post EMS Worldwide Partners
Japan Post works with a number of international partners to deliver your mail as fast and as efficient as possible. These worldwide partners will be responsible for the final shipping in your home country and will almost always have a more detailed report on the final leg of shipping.
While Japan Post might show this in their system when the package is at its final destination:
Japan Post's partner tracking system might show: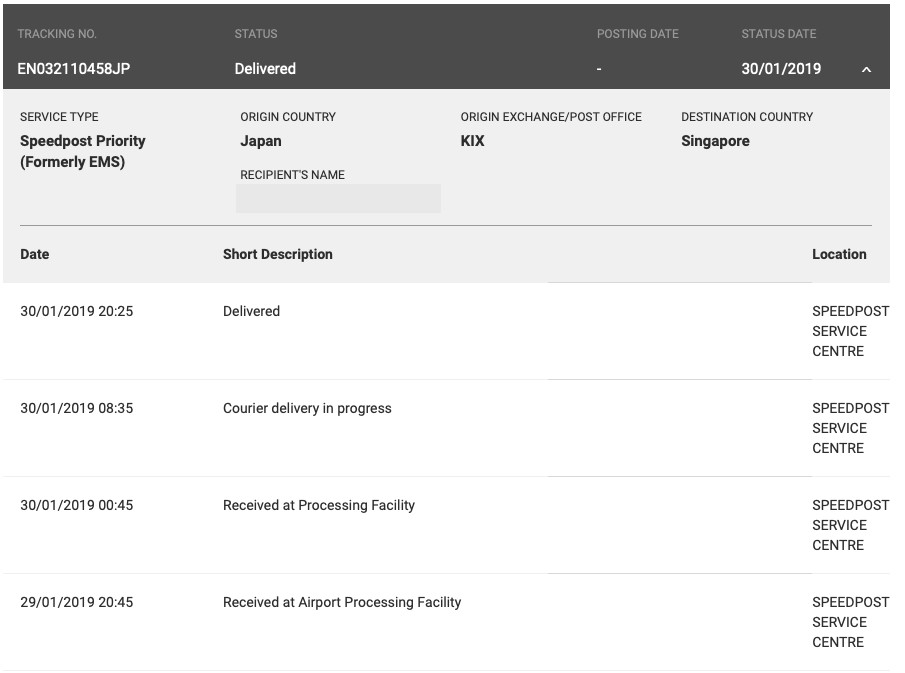 This would allow you to know when the courier is out for delivery and when it is delivered, who signed for the package.
You can find the list of Japan Post's partners below. If you do not find your country on the list, you can most likely track your package from your country's national postal service.
Japan Post Partner Links
Asia
Middle East
Oceania
North America
Europe
Africa
South America
Do give the Japan Post's partner tracking systems a try and if you still face difficulties tracking your package, feel free to drop us a message here.