Japan: Team Mushroom Mountain Wins The Meiji Splatfest
Japan: Team Mushroom Mountain Wins The Meiji Splatfest
The Meiji chocolate Splatfest has finally concluded in Japan, and we now have the full results.
This weekend's Splatfest was a battle between Team Mushroom Mountain and Team Bamboo Shoot Village. Team Bamboo took 60.13% of the popular vote, but was ultimately defeated by Team Mushroom Mountain by a small margin in solo wins (50.28%) and team wins (50.21%).
What do you think of the results? Let us know in the comments below.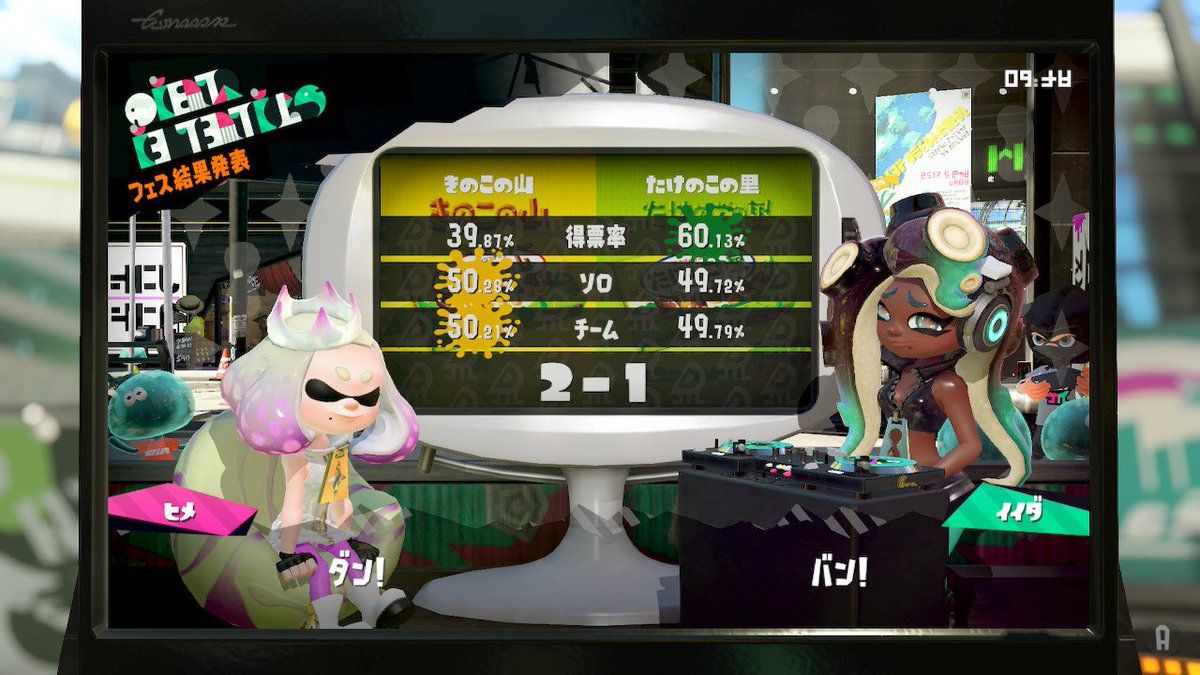 Source: