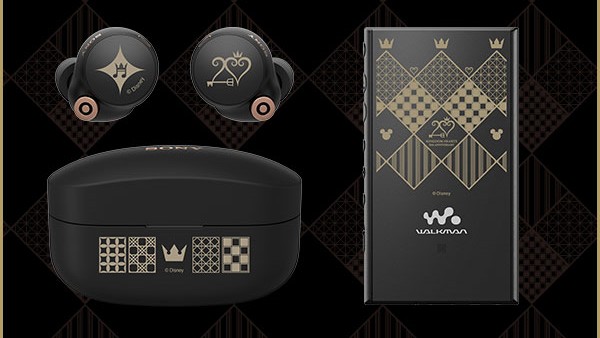 Kingdom Hearts 20th Anniversary Sony Walkman And Earbuds Announced In Japan
Kingdom Hearts 20th Anniversary Sony Walkman And Earbuds Announced In Japan
Kingdom Hearts fans in Japan can now look forward to jamming on the move with some magical new accessories!
Sony has revealed a set of Sony Walkman and wireless earbuds to commemorate the Kingdom Hearts series' 20th anniversary. The Sony Walkman will cost ¥36,000 (around $280 USD), while the wireless earbuds will cost ¥34,000 (around $267).
The Walkman is a limited edition model of the Sony's NW-A105 Walkman with 16GB of space with a MicroSD slot for further storage. Meanwhile, the earbuds are noise-canceling and include a portable USB Type-C charging case. Here's a closer look at them below:
Customers of either item will receive a free download code for "Hikaru" (the Japanese version of "Simple and Clean") by Utada Hikaru.
Currently, both items are exclusive within Japan. We'll report back if international options open up in the future.