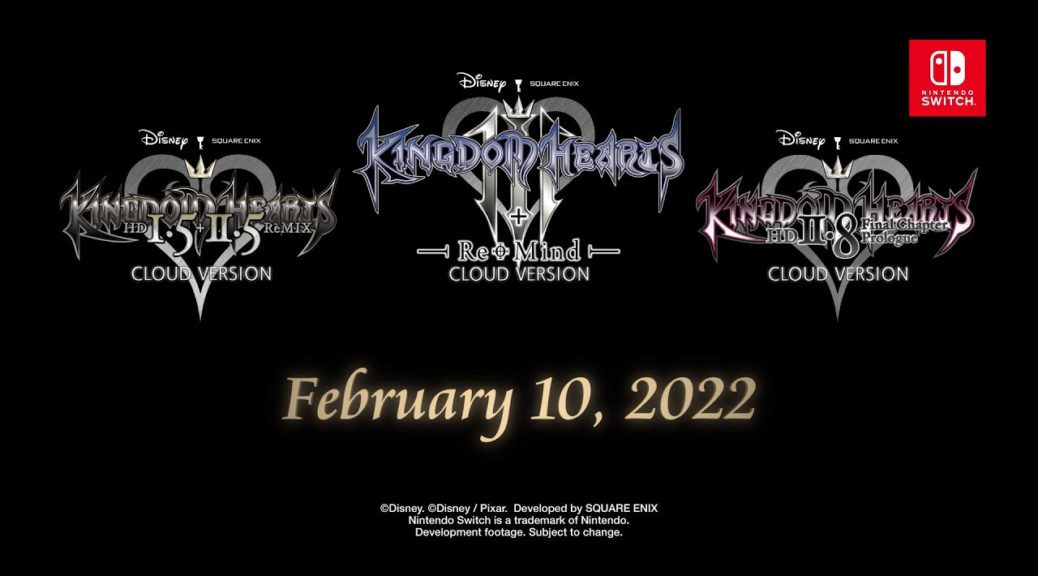 Kingdom Hearts Series Cloud Versions Launching February 10th For Switch
Kingdom Hearts Series Cloud Versions Launching February 10th For Switch
Square Enix has announced the release date for the cloud versions of the Kingdom Hearts series for Switch.
Kingdom Hearts HD 1.5 + 2.5 ReMIX Cloud Version, Kingdom Hearts HD 2.8 Final Chapter Prologue Cloud Version, and Kingdom Hearts III + Re Mind Cloud Version will be launching for Switch separately, as well as packaged together as  Kingdom Hearts Integrum Masterpiece for Cloud, on February 10th 2022. In addition, free demos of all three games are available for download on Switch starting today.
Check out the new trailer below:
What do you think? Let us know in the comments.