Kirby Cafe Tokyo To Open On December 12, Kirby Cafe OST 2 Announced
Kirby Cafe Tokyo To Open On December 12, Kirby Cafe OST 2 Announced
Nintendo has announced two pieces of news for the new permanent Kirby Cafe Tokyo today.
First is a sneak peek of the new cafe interior and all-new menu. Check it out below: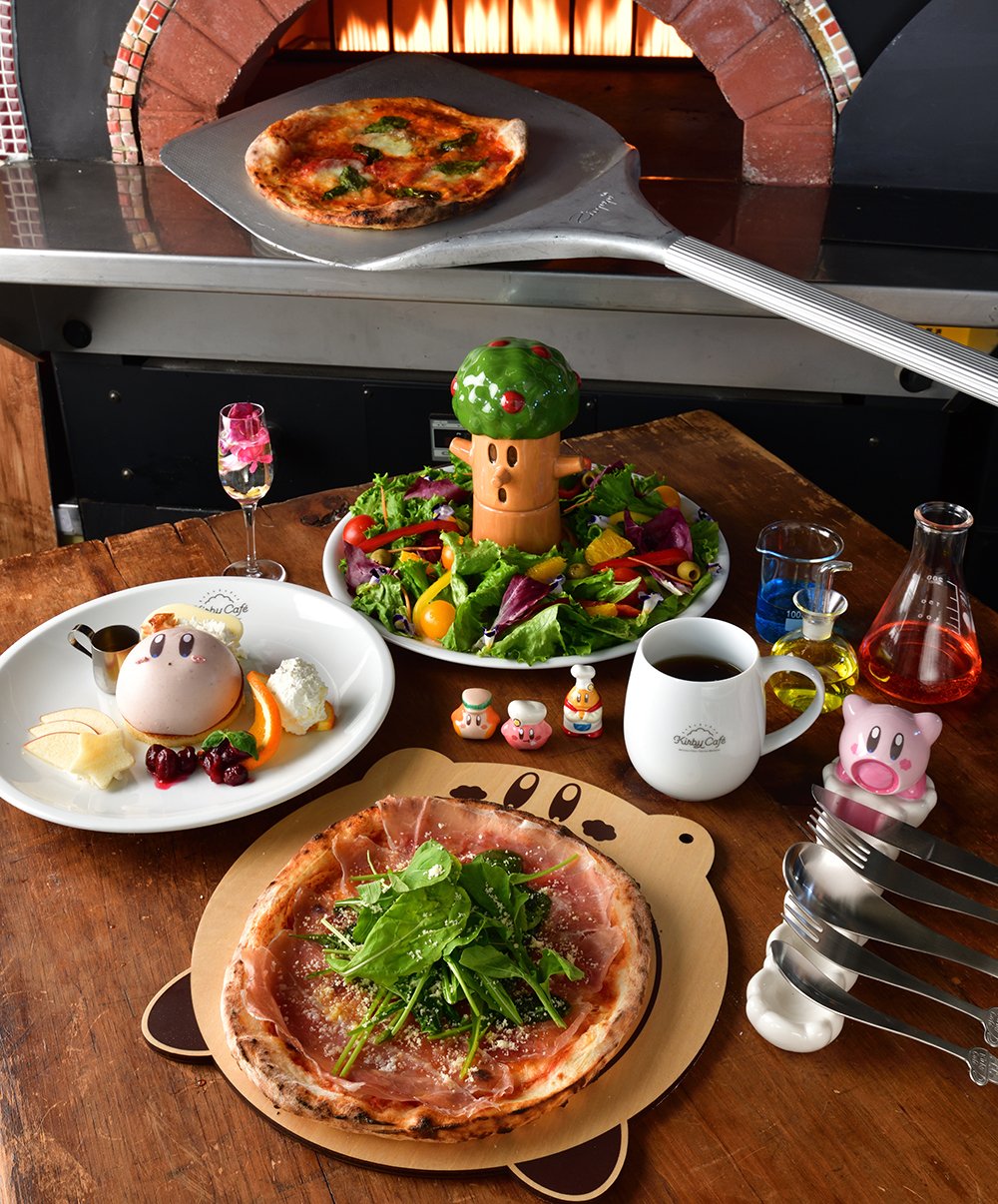 Next, we learned that Kirby Cafe Tokyo will reopen on December 12, 2019. Reservations begin November 22 at 6pm JST on the official Kirby Cafe website.
Then there's this short animation:
おやおや?カービィカフェのようすが……https://t.co/EZ5WILc8Cq pic.twitter.com/g1Dta8gbCr

— KIRBY CAFÉ / カービィカフェ (@KirbyCafeJP) November 7, 2019
Finally, it's been confirmed that a second series of Kirby Cafe Original Arrangement BGM will be offered at Kirby Cafe Tokyo. The CD contains 15 new songs.
さ・さらに~~っ!きんきゅー速報ですっ!!
カービィカフェ常設オープンを記念して、オリジナルアレンジBGM第2弾の制作が大・決・定~~~~っ!!ドンドンパフパフっ!!
15曲の新しい楽曲をカービィカフェで楽しめるとのこと!今からワクワクが止まりませんっ!続報をお待ちください! pic.twitter.com/YEv9k3XdAU

— 星のカービィ (@Kirby_JP) November 8, 2019
What do you think?
UPDATE – New merchandise and menu items:
Announced menu items so far include pizza, fluffy cake, warp star apple pie and green greens drink #Kirby #KirbyCafe pic.twitter.com/46ba4WqJh6

— Team Pupupu Kirby Star Allies (@teamkirby92) November 8, 2019
Closer look at the new porcelain figures #Kirby #KirbyCafe pic.twitter.com/Vw4s5BC5MU

— Team Pupupu Kirby Star Allies (@teamkirby92) November 8, 2019
Kirby Cafe Tokyo interior #kirby #KirbyCafe pic.twitter.com/ubHKBqyKR6

— Team Pupupu Kirby Star Allies (@teamkirby92) November 8, 2019