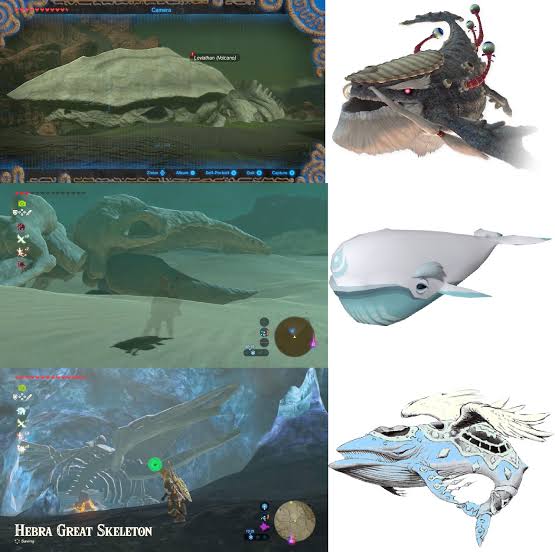 Leviathan Bones In Breath Of The Wild Might Be From Whales Of Past Games
Leviathan Bones In Breath Of The Wild Might Be From Whales Of Past Games
We have another theory about Breath of the Wild that raises even more questions.
NEW ZELDA THEORY! Do you remember the "Leviathan Bones" quest from The Legend of Zelda: Breath of the Wild, where you were tracking down three giant skeletons of whales scattered around the vast landscape? Well, a new Reddit theory suggests that all three of these skeletons are the remains of famous whales from previous games in the series.
These massive fossils seem to each have a resemblance to whales from previous games as shown by a Reddit user.
They are respectively a whale from Skyward Sword from the beginning of the Zelda timeline, one from Phantom Hourlgass of the Adult Era timeline, and Link's Awakening from the Fallen Hero timeline.
This is just a theory however and not confirmed by Nintendo.
Though it could support the theory that the timelines eventually merge given that there are characters and species present from all timelines in Breath of the Wild.
What do you think about this theory? Let us know in the comments.