Limited Run Announces Physical Release Of Dark Devotion For Switch, Pre-Orders Start December 20
Limited Run Announces Physical Release Of Dark Devotion For Switch, Pre-Orders Start December 20
Looking to add some hardcore combat to your Switch collection? Limited Run Games will be filling that niche with their next physical release!
The publisher has revealed that Dark Devotion is getting limited print-run! Open pre-orders based on demand will commence from 20 December 2019 (10 am ET), alongside Blossom Tales. The game adapts Souls-like combat into a 2D world – complete with tough enemies and pixel artwork!
In addition to this, Limited Run also confirmed that a small number of deluxe bundles would be available for the game. Each deluxe bundle will include an official Steelbook, soundtrack, and an outer slipcover.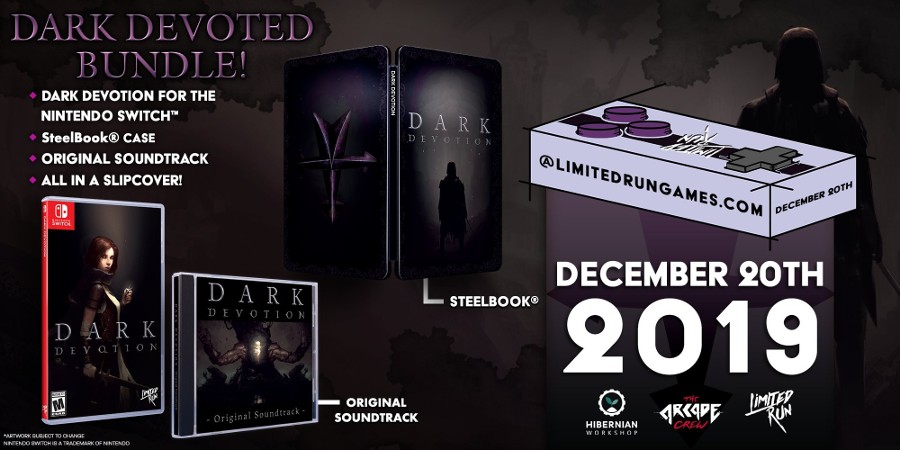 You will be able to grab a standard editon or deluxe bundle over here, when pre-orders open up.