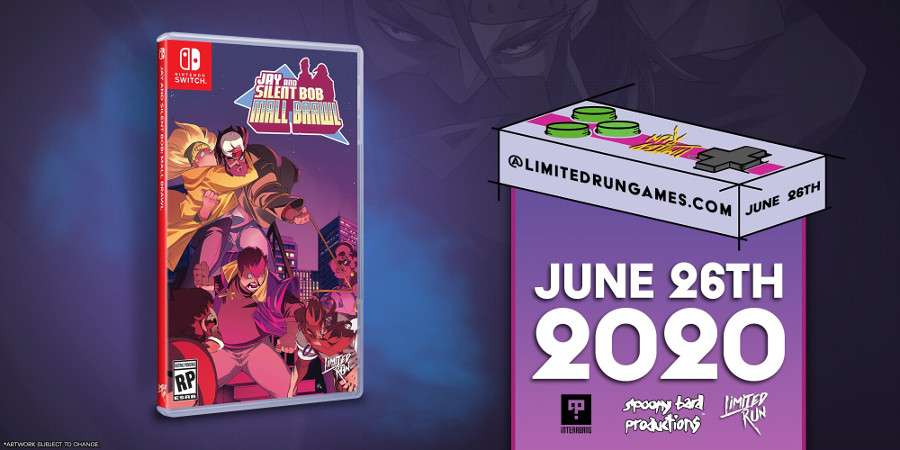 Limited Run's Next Switch Physical Release Is Jay And Silent Bob: Mall Brawl, Pre-Orders Open June 26
Limited Run's Next Switch Physical Release Is Jay And Silent Bob: Mall Brawl, Pre-Orders Open June 26
Been thirsting to have the classic beat-em-up Jay and Silent Bob: Mall Brawl in physical form? Well, this Friday is your big chance to finally grab it!
Limited Run Games recently confirmed that open pre-orders for the title would commence on 26 June 2020 (10 am ET). Along with the standard package (pictured above), a $54.99 USD Collector's Edition bundle will include extras such as a poster and soundtrack.
This Jay and Silent Bob: Mall Brawl Classic Edition will also be available in an open pre-order for four weeks starting this Friday at 10am ET!

Each CE includes the game, the original soundtrack, 18" x 24" poster, and a retro cartridge sleeve that fits your game case. pic.twitter.com/G0PRgVvYjU

— Limited Run Games (@LimitedRunGames) June 23, 2020
You can grab both editions when pre-orders open this Friday over here.