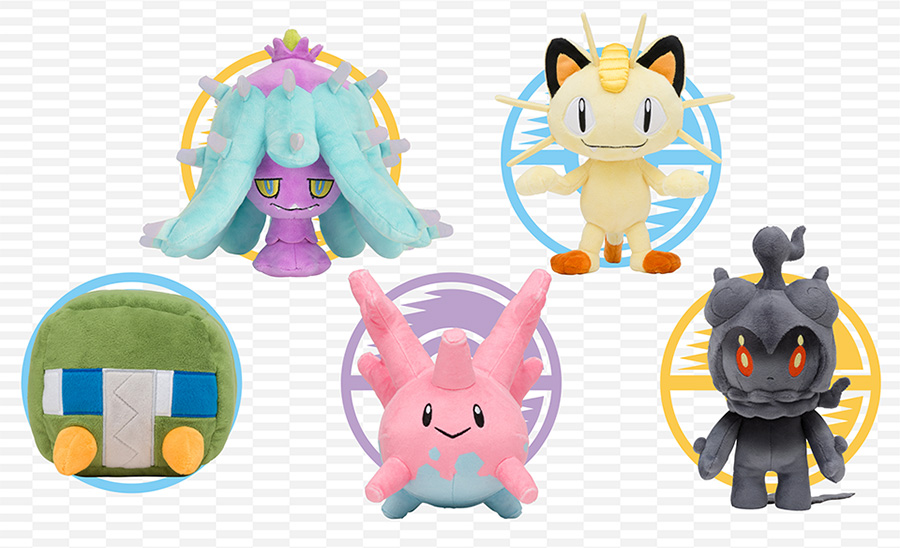 Marshadow and other plush are hitting Pokemon Center soon
Marshadow and other plush are hitting Pokemon Center soon
A new batch of Pokemon plush have been announced for the Pokemon Center in Japan. This time round, the plush lineup features Pokemon appearing in the upcoming Pokemon The Movie: I Choose You! which airs next month in Japan.
With the exception of Marshadow, the entire plush lineup will be launching in stores on June 24, 2017. Marshadow arrives on July 1.
Product list with prices can be found below. Prices are exclusive of the 8% sales tax.
Mareanie plush 2,000 yen
Meowth plush 1,500 yen
Charjabug plush 1,500 yen
Corsola plush 1,500 yen
Marshadow plush 1,500 yen